TI to demo Windows 8 on OMAP 4470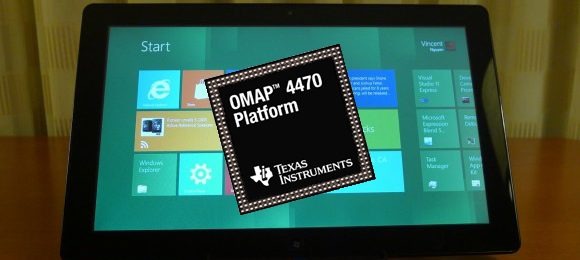 Texas Instruments has brought along a new demo to CES 2012, showing Windows 8 on an OMAP4470 processor ahead of the Windows-on-ARM release tipped to take place in mid-2013. The aim, TI says, is to show just how well Microsoft's next-gen OS runs on an ARM chipset, helped ably,  the company tells us, by the PowerVR SGX544 GPU.
Together, TI says, it's enough for "fast and fluid multitasking in Windows 8 while maintaining ultra-low power consumption", something particularly important when you want to take on Android and iOS based tablets that can last all day on a charge.
The OMAP4470 also includes M-Shield mobile security, a separate hardware-managed encryption system. That can be relied on to create a trusted execution environment (TEE) without taking up cycles in the primary OMAP4470 cores.
It's not just tablets TI has in its sights, however. The company is also pushing its ARM-based OMAP4470 as an alternative to AMD and Intel x86 processors in notebooks and desktops. We'll know more when we can check out the Windows 8 demo board first-hand.