Windows 10 Mobile delayed until 2016 for Windows Phone 8 users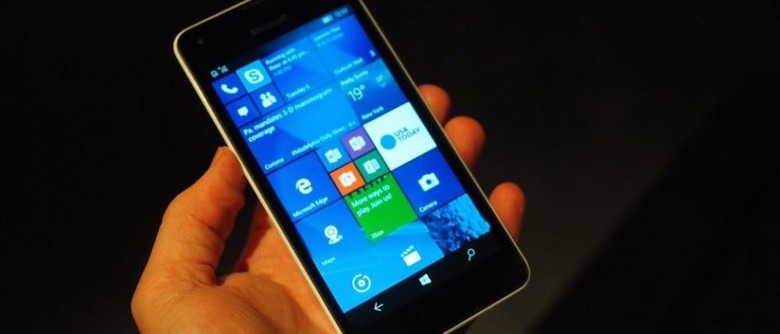 Bad news for Windows Phone 8 users today: you're going to be waiting a bit longer than expected before upgrading to Windows 10 Mobile. Microsoft has said that the update to Windows 10 Mobile, originally planned to rollout starting this month for thus running select Windows 8 and 8.1 phones, has been delayed until early 2016. An exact reason for the holdup wasn't provided by Microsoft, nor was a specific date in the coming months for when over-the-air updates would begin.
Windows 10 Mobile has seen its debut alongside Microsoft's launch of the new Lumia 950 and 950 XL devices, introducing anticipated new features such as Continuum and Universal Windows Apps. Back in October, with Windows 10 having already been available on PCs and tablets, the company said the rollout for smartphones would begin sometime in December.
See our top Windows 10 tablets of 2015
While Windows 10 Mobile is now said to be available for phones in early 2016, Microsoft has unfortunately still not provided an official list of which Windows Phone devices will be getting the upgrade. Earlier this month the first update for Windows 10 Mobile was released, and following a brief delay, it is now rolling out to the Lumia 950 and 950 XL.
Last month, a supposed Windows 10 Mobile upgrade schedule was leaked by carrier Orange Poland. It seems a majority of existing Lumia devices weren't intended to get the update until February, so while disappointing, this delay may not make much of a difference. However, those with Windows Phone devices from Acer, LG, and Samsung are still in the dark about when, and if, they will be running Windows 10 anytime soon.
SOURCE ZDNet