Windows 10 Mobile coming in December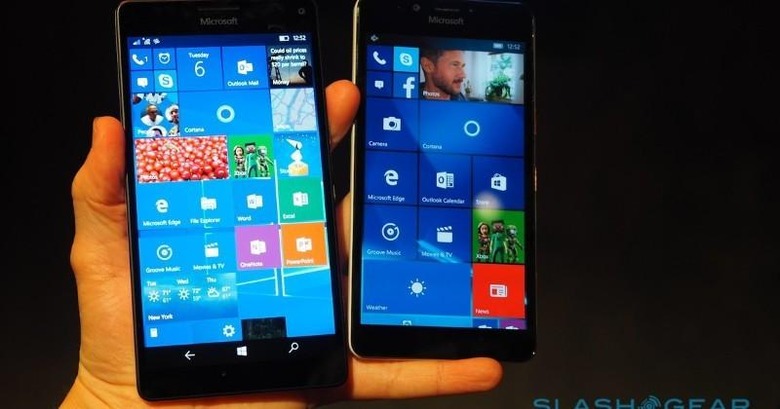 Microsoft has just unloaded a couple of interesting new devices, including adequate yet disappointingly plastic new Lumia smartphones. One thing it didn't announce, however, was when the mobile version of its Windows 10 operating system will arrive. After all, a new flagship smartphone deserves a new flagship OS right? Sadly, that might not be the case. In on its Facebook account, Microsoft reveals that Windows 10 Mobile won't be rolling out until December, a good month after the Lumia 950 and 950 XL go to market.
That's also a good two to three months than hoped for, at least based on some leaks back in June. According to the leak source, a Microsoft representative hinted that Windows 10 Mobile won't be coming until end of Q3 or even Q4 this year. Apparently, it was more realistic to expect it at the end of Q4.
Going by the Windows 10 Mobile previews of late, that might not be a surprising revelation. Even now Microsoft's Windows team is still squashing what could be showstopper bugs when they should already be preparing for final release. That doesn't spark much confidence in the final quality of Windows 10 Mobile's first release and Microsoft's window of opportunity might be closing fast.
And then you'll have to consider how that December date might not apply to all supported devices. Unlike Apple's iOS updates and more like Android, Microsoft has to course some of those updates through carriers, which could further delay it by a month or so.
The good news is that the Lumia 950 and the larger 950 XL will launch with Windows 10 for phones already, so those buying the new smartphones will already get an appetizer for what the OS will have to offer for mobile devices. Hardware-wise the new flagship Lumias are definitely worth their salt, possibly one of the better if not the best Lumia devices in a long, long time.
Be sure to check out of brief hands on of the Lumia 950 and 950 XL, as well as our first brush with the budget-friendly Lumia 630.
SOURCE: Microsoft
VIA: WinBeta