Lumia 950 and 950 XL detailed: Microsoft's Windows 10 hero phones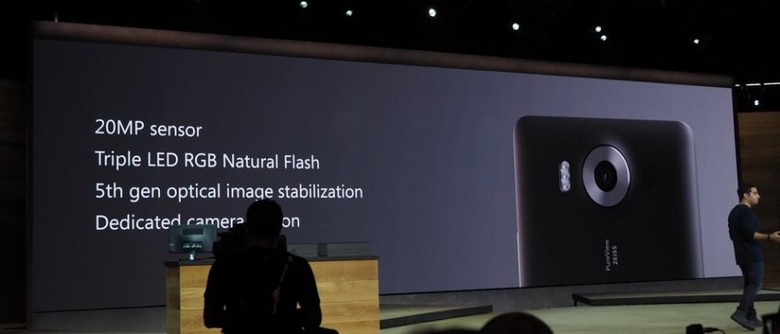 This week the folks at Microsoft revealed a couple of new smartphones for the Windows 10 generation. These devices were the Lumia 950 and the Lumia 950 XL, both with very similar innards and outward aesthetics. The larger of these two devices works with a 5.7-inch display, while the smaller has a 5.2-inch display, and both use OLED technology. Both devices also have Microsoft's own "glance screen" technology ready to roll. Both devices also use the newest version of Microsoft's phone-based Windows 10 operating system.
Both of the Lumia 950 devices work with "adaptive antenna technology" as well as liquid cooling technology. One of the two phones works with an octacore processor while the other works with a hexacore processor – both more than likely Qualcomm's newest generation SoC (see below for updates).
On the back of the 950 and 950 XL, a 20-megapixel camera sits near a triple-LED RGB "Natural Flash". Microsoft suggests that these devices have "fifth gen" optical image stabilization (OIS) and are "unbelievable in low light."
This device has the ability to record in 4K for video, as well.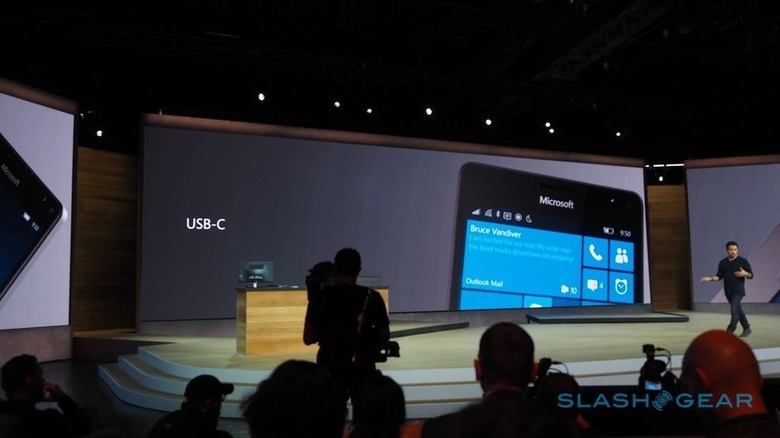 At the bottom of these devices you'll find USB-C, while internal storage sits at 32GB for each base model. Both devices have the ability to gain a "50-percent charge within 30 minutes of charging" – courtesy of USB-C.
The Lumia 950 will cost $139 and will be available in November, while the Lumia 950 XL will cost $649 and will also be available in November.
Both of these devices will be the heroes for Microsoft's big Windows 10 for smartphones push. See full specifications (and updates, and hands-on, and reviews eventually) in our Microsoft Lumia 950 tag portal.
There'll be a release of the Lumia 550 as well for $139 and it'll be available in December – we'll know more about that device soon!