Microsoft Lumia 950 XL and 950 hands-on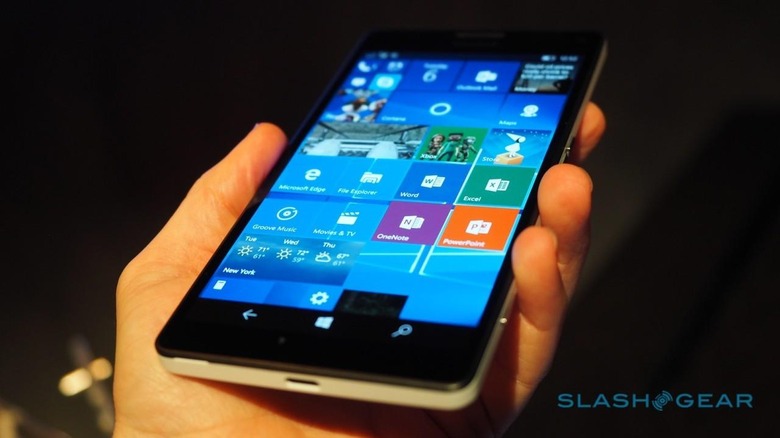 Lumia fans have been a patient bunch, not entirely by choice, waiting on a new set of flagship phones. Despite Microsoft's various and vocal commitments to Windows 10 on smartphones, it hasn't given much outward sign of what hardware might have been in the pipeline. Today that all changed, of course, with the Lumia 950 XL and Lumia 950, which filled the gap in Microsoft's top end (as well as bringing along a low-cost model too, the Lumia 550).
If you were a fan of what Nokia was doing when it held the Lumia reins, you should be right at home with the 950 and 950 XL. Both are lightweight plastic, which may give those hoping for a metal-bodied alternative to an Android flagship like the Galaxy Note 5 or an iOS device like the new iPhone 6s some pause for thought.
Look past that, though, and they feel fairly sturdy. The Lumia 950 XL is, unsurprisingly, the larger of the pair, with a 5.7-inch Quad HD AMOLED display that looks bright and colorful. Microsoft's Panos Panay promised a screen so detailed you couldn't make out the individual pixels, and it's certainly an excellent panel.
Keeping things going is Qualcomm's Snapdragon 810 octacore running at 2.0GHz and paired with 3GB of memory. Windows 10 seemed to run well in the limited time I had with the phone, though the true test will be when you're trying to run full apps through Continuum.
Microsoft Lumia 950 XL
As for the Lumia 950, it's much like its bigger sibling, only with a smaller 5.2-inch Quad HD AMOLED screen and the Snapdragon 808 hexacore clocked at 1.8GHz. Again, another great display and plenty of RAM, though those who prefer a smaller device and are willing to sacrifice display size to get it may be frustrated.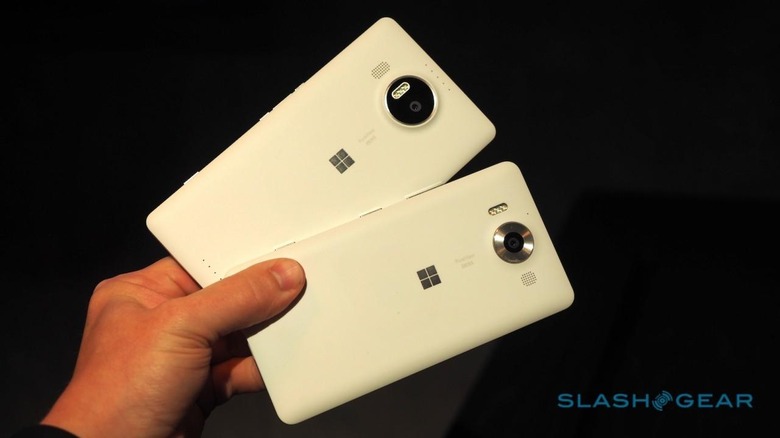 Both phones have a 20-megapixel PureView camera on the back, and Microsoft isn't holding back on the promises. It should deliver better shots than the well-esteemed Lumia 1020, so the hype goes, something I'm looking forward to testing out later on.
Microsoft Lumia 950
On paper, though, it looks like it could stand a decent chance of living up to the cheerleading. Optical image stabilization, a triple-LED flash, and 4K video recording are all top-tier features, as is the 5-megapixel front-facing camera.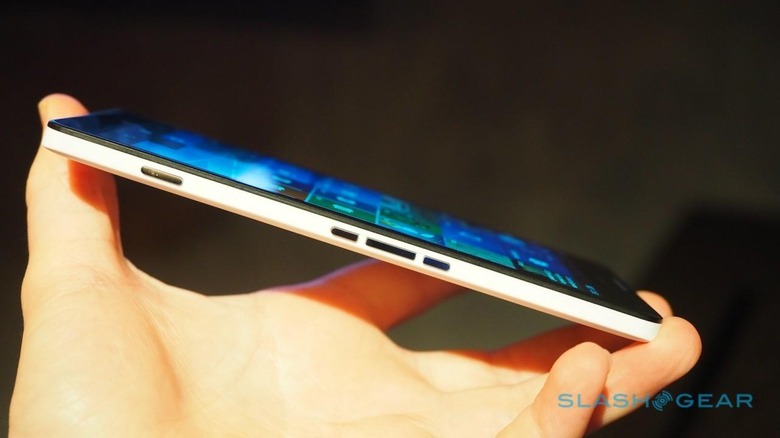 The USB-C port on the bottom is icing on the cake, and those increasingly frustrated by high-end phones giving up on removable batteries and memory card slots will be pleased to hear that both the 950 and the 950 XL support switching batteries, wireless charging, and a microSD card up to 200GB.
If the big Lumia are reminiscent of Nokia's handiwork, the Lumia 550 is downright identical. Looking somewhat like the Lumia 630, it may only be expected to cost $139 SIM-free but you still get a surprisingly good 4.7-inch 1280 x 720 display, microSD slot with support for up to 200GB cards, and LTE.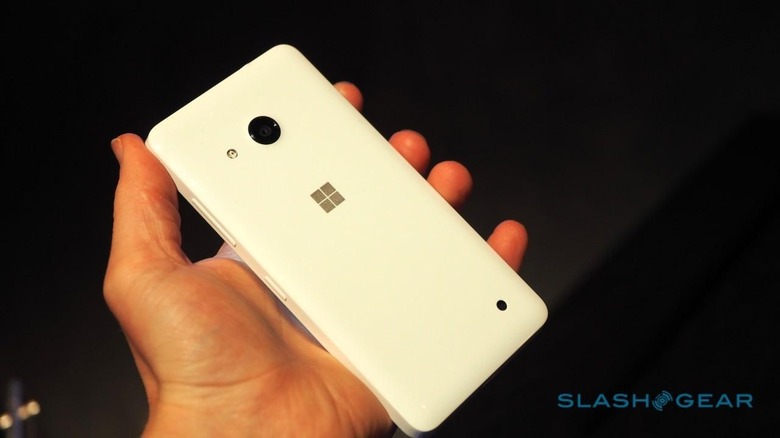 It won't win any fashion awards, perhaps, the Snapdragon 210 quadcore and mere 5-megapixel rear camera aren't going to keep up with the 950 XL, and you get microUSB rather than USB-C, but reasonably-spec'd, affordable Windows Phones were once best-sellers for Nokia and there's no reason the Lumia 550 should be any different for Microsoft.
Microsoft Lumia 550