Windows 10 Mixed Reality motion controllers revealed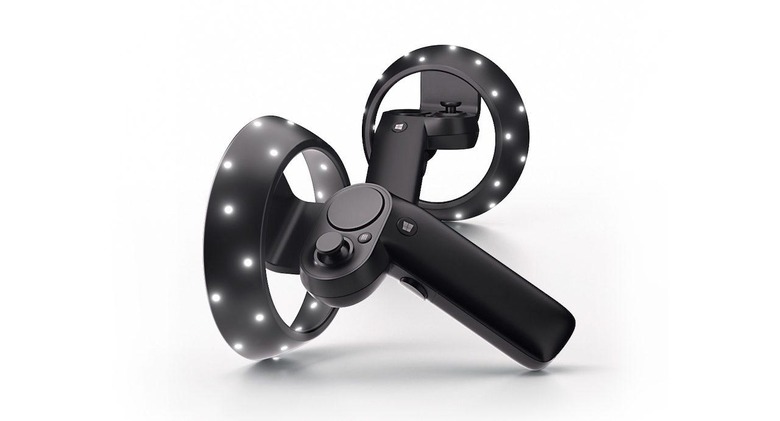 Microsoft has unveiled its take on VR controllers, with the Windows 10 Mixed Reality motion controllers making their debut at BUILD 2017 today. Intended to pair with the Windows Mixed Reality headsets we've already seen announced from a number of companies, the controllers allow for better interaction in virtual 3D space. Meanwhile, there's also news for developers hoping to get their hands on the VR/AR kit.
In fact, there are now two Mixed Reality headsets going up for preorder from today. Developers in the US and Canada can put their money down for either Acer's $299 headset or HP's $329 version at the Microsoft Store. Delivery is expected to take place later in the summer of 2017.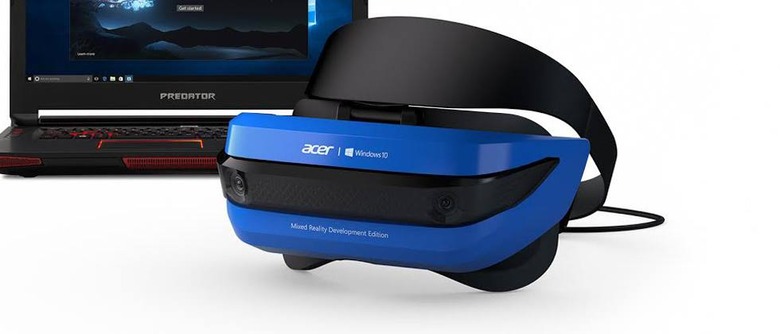 Coming later in the year, though, will be the controllers that work with the headsets. Dubbed the Windows Mixed Reality motion controllers, they'll be an optional add-on; much in the same way that the Daydream controller works with Google's VR headset, or the Gear VR's Oculus-powered controller works with Samsung's version, they'll allow users to interact more naturally with games, entertainment experiences, and tools for both productivity and creativity. Interestingly, they won't require any extra hardware, either.
That's because, rather than needing "lighthouse" style beacons on the walls, as systems like HTC's Vive rely on, or markers that are stuck to the walls, it's the Mixed Reality headset itself that does the tracking. By using the external sensors already built into the headset, Microsoft has made the whole system install-free. You won't have to configure the room around you before you start to interact with VR or AR.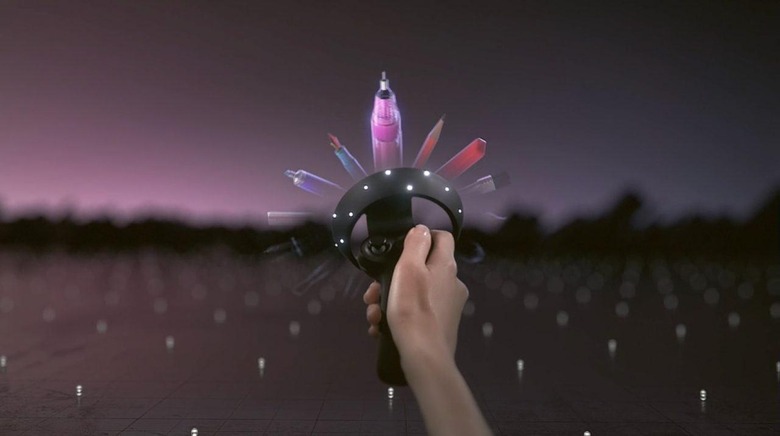 It paves the way for Mixed Reality being more closely integrated into Windows 10 later this year. That'll come with the Windows 10 Fall Creators Update, which along with a variety of content editing and cross-platform device improvements, will also fold in native Mixed Reality support. For instance, it'll upgrade all Windows 10 PCs to support the marker-less controllers.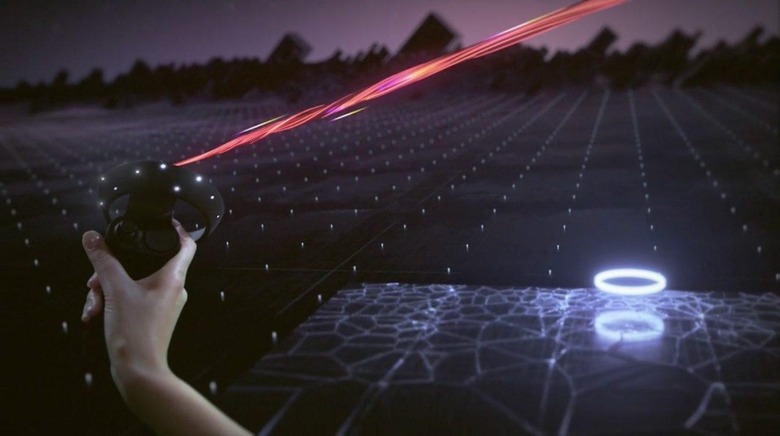 Sales of the Mixed Reality motion controllers will kick off this holiday. Announced today, Acer will be bundling the motion controllers in with its headset, priced at $399.