Windows 10 Cloud is almost here: Should Chromebooks be worried?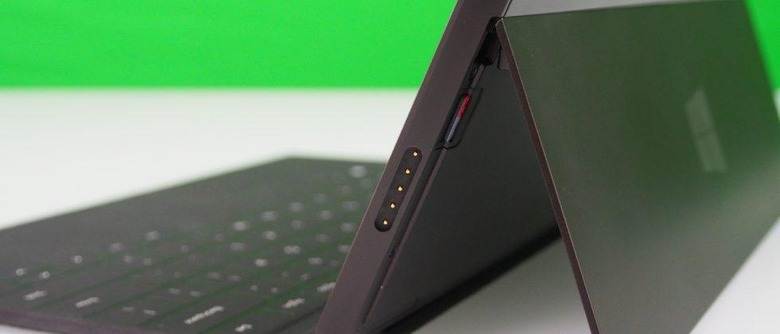 Don't expect the Surface Book 2, Surface Pro 5, or even a Surface Phone at Microsoft's event this week, but do expect its answer to Google's Chromebook. Anticipation for what the software giant will do next with its premium Surface range has never been higher, not least because it was a disappointing glitch in an otherwise healthy financial quarter. It looks, though, like we'll have to wait a little longer to see how Microsoft will address that, because the company is too busy going back to school.
It's an opportunity to cash in on a potentially lucrative market, though one in which Microsoft is playing catch-up. If the rumors are true, the strategy is a new version of Windows 10, intended especially for use in schools and similar environments. Expected to be called Windows 10 Cloud, it's Microsoft's answer to Google's Chrome OS.
Chrome OS was an intriguing side-project when Google first launched it five years ago, but over the intervening period it has gained real traction. A significant part of that success is down to education settings, where Google's remote administration, cloud-first storage and app system, and focus on low-cost hardware has won it fans among cash-strapped schools and colleges. The rise of Google's software services in general use like Google Docs has only made Chrome OS more palatable.
At the same time, Apple has been pushing iPad as an education platform, for many of the same reasons that Chromebooks have been popular. With straightforward apps, relatively affordable hardware in comparison to traditional notebooks, and a suite of bundled software, Apple has successfully made inroads into markets where once a Windows PC would've been the de-facto classroom choice.
The time, therefore, is ripe for Microsoft to offer its own cloud-centric system. It fits, too, with the company's growing reliance on hosted services as a significant part of its revenue stream. Income from Microsoft's "Productivity and Business Processes" rose 22-percent in the most recent quarter, with Office 365 commercial revenue contributing in particular.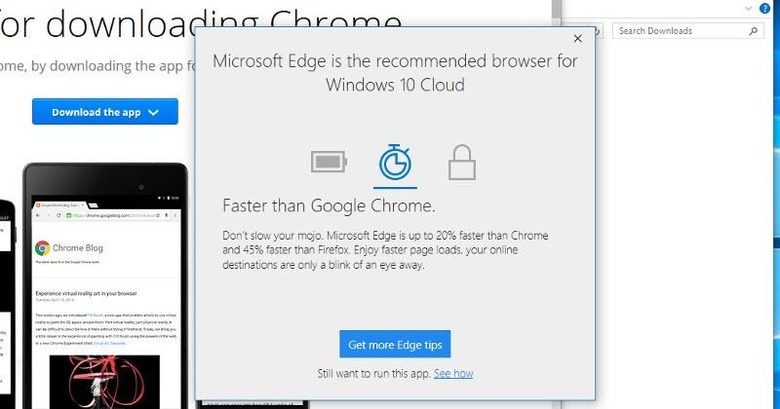 Judging by the previous leaks, some of the most popular aspects of Chrome OS and iOS will be replicated by Windows 10 Cloud. Microsoft is apparently targeting a swift start-up – 20 seconds or less – and an even quicker resume time of under two seconds. Battery life should be more than 10 hours, at least on paper, and certainly enough to last a full day away from the charger in typical classroom use.
Exactly what Microsoft is likely to show at its "MicrosoftEDU 2017" event in New York City tomorrow, May 2, is unclear at this stage, though a few things seem likely. Along with the official reveal for Windows 10 Cloud, a Microsoft-made notebook running the platform looks almost certain. After all, as Surface has shown us, though a software and cloud services business, Microsoft is still willing to lead by example.
That example, though, should have a knock-on effect on Windows OEMs. It's possible we'll also see a number of third-party "Windows 10 Cloudbooks" on-stage, in an attempt to show that – just like Chrome OS – the platform has broad support from device makers. Still, there are some lingering questions.
One of the biggest is whether Windows 10 Cloud will be offered solely on new notebooks or if users will be able to install it themselves on their existing hardware. Chrome OS, after all, has given old laptops a new lease of life, given it has far less demanding system requirements than Windows typically does. Following that pattern could give Microsoft a bigger pool of potential users, though it could also eat into regular Windows 10 sales.
Given the expectation is that the Windows 10 Cloud experience will be fairly controlled – apps like Office, for instance, are expected to only be available through Microsoft's own download store – it wouldn't surprise us if new devices were the only way to get the platform. At least, that is, until it has gained some traction. Similarly we don't know whether Microsoft will be initially open to individual sales, or focusing first on selling to school districts and similar.
We'll know more tomorrow, May 2, when Microsoft gives Windows 10 Cloud its big reveal. It seems likely that Google and Apple will be watching closely, too.