Windows 10 Cloud specs leak alongside details of Chromebook rival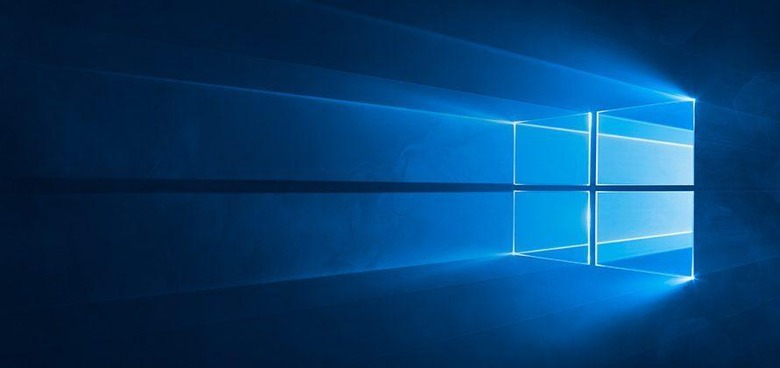 Microsoft's upcoming May 2nd event is only a few weeks away, and while we already know it will focus on education, new information has emerged that hints we'll finally see the debut of Windows 10 Cloud, a scaled-back version of the operating system designed to compete with Chrome OS on low-spec hardware. Among the new details are a list of minimum specs for Windows 10 Cloud, revealing how such devices running the OS would compare to Google's Chromebooks.
The leaked specs list comes from a Microsoft document that was published by Windows Central, titled "Windows 10 Cloud performance." Among the benchmarks for hardware running the OS include a battery life of over 10 hours, or "all day" for "most students," and a 20-second boot-up time.
The recommended minimum specs are similarly modest, allowing for devices to be affordable for students: a quad-core Celeron processor or better, 4GB of RAM, 32GB of storage (or 64GB for 64-bit), and optional pen and touch support.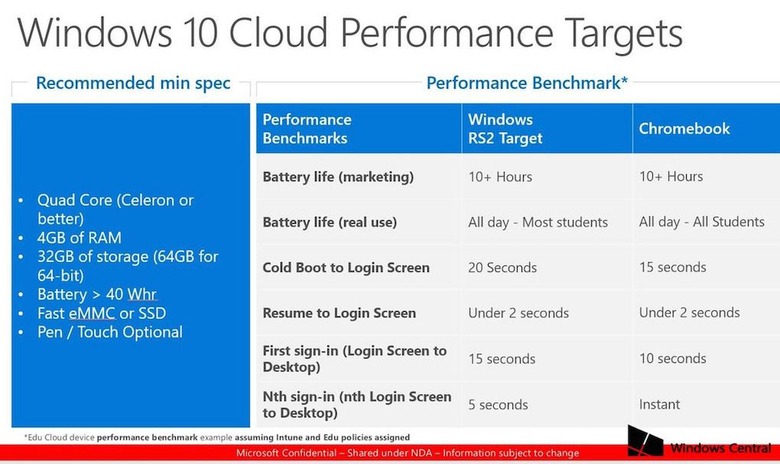 Unveiling Windows 10 Cloud at an education-focused event makes perfect sense, as that's the market where Chromebooks are most succeeding. The fact that performance benchmarks are directly compared with Google's Chrome OS hardware indicates we'll likely see Windows 10 Cloud-branded devices at some point as well.
Previous Windows 10 Cloud leaks have indicated that the OS variant will have an interface that largely resembles the full-fledged version, and that it will be limited to running Universal Windows Platform apps, meaning only those that are downloaded from Microsoft's Windows Store.
SOURCE Windows Central