Microsoft event announced, may miss Surface Pro 5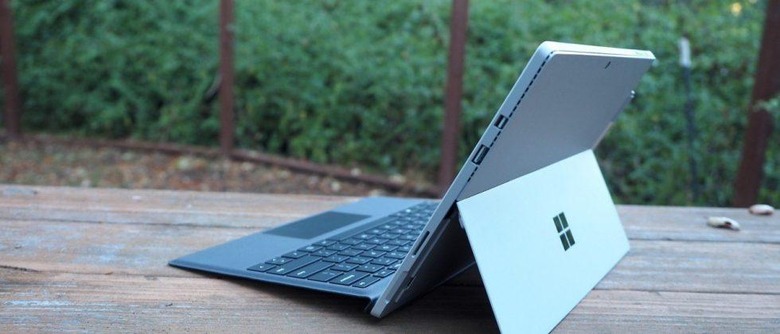 It looks like Microsoft has something big planned for May 2, as it will be hosting an event in New York City on that day. If, upon hearing that, the first thing to pop into your head was "Surface Pro 5 reveal," you're likely not alone. With plenty of rumors floating around the internet, consumers are definitely ready for a Surface Pro 5 announcement.
However, we may not get such a reveal at this event. According to Business Insider, which has spoken to sources close to Microsoft, we shouldn't expect to see the Surface Pro 5 announced. Beyond that, it also sounds like a reveal of the oft-rumored Surface Phone might be out as well.
So, if Microsoft isn't going to reveal the Surface Pro 5 or the Surface Phone, what will it be showing off? Apparently this event is going to center around Microsoft's education and creativity offerings. These sources claim that Microsoft will have new Windows software and hardware to show off, but leave further details up in the air.
Business Insider takes that to mean that Microsoft will reveal a new Surface Book with a traditional clamshell design and a streamlined version of Windows 10 for educational applications. That makes some degree of sense, but at the end of the day, we still won't know for sure until Microsoft takes the stage on May 2.
Of course, it's always possible that these sources got it wrong and Microsoft will unveil the Surface Pro 5 – we will just have to wait and see. In the interim, though, it's probably best that you don't get your hopes up. That's a good rule for life in general, but it's doubly true for press events like this. Stay tuned.
SOURCE: Business Insider