Windows 10 adopts Android Continuum (sort of)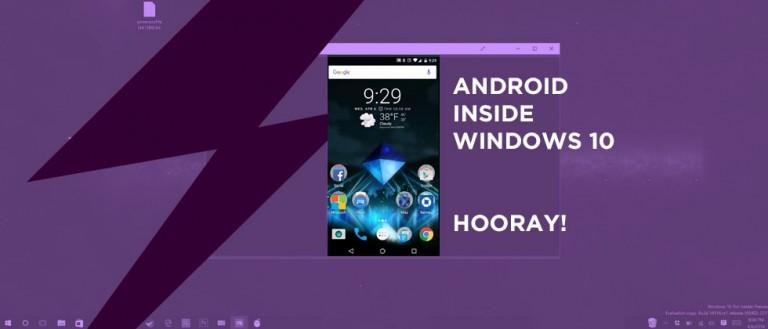 While you will not be able to get the full desktop experience you'll get with a Lumia device, Windows 10's newest build includes a brand new feature for Android devices. Just so long as you've got a device that's able to mirror its display with Google Cast, you'll be well on your way to mirroring to Windows machines without the aid of a Miracast adapter or dock. This is the first time Microsoft has enabled this ability natively – and it'll be working on all Windows 10 devices soon, thanks to an app by the name of "Connect".
The Connect app comes with the newest build of Windows 10, that being Windows Insider Build 14316. To get access to this build, you'll need to head over to the Windows Insider homepage and sign up. It's really, really easy.
SEE: Lumia 950 Continuum Review
Once you've signed up and have downloaded and loaded the newest build of Windows 10, you'll find a Connect app waiting for you.
What's neat about this update is that you can connect ANY Miracast-enabled device. Not just Android. You can connect older Lumia devices too. This Connect app was made for Continuum with the newest wave of Lumia devices, but it's not limited to that bit of functionality.
If you have an Android device, follow the following instructions:
1. Open Notifications Center (pull down from top of screen)
2. Find "Cast" or "Smart View" or whatever your device has that leads you to "Wireless Displays"
3. Select your Windows machine from the list that pops up
SEE: Maru OS brings Continuum to Android
NOTE: You need to be on the same Wi-Fi network as your PC to make this work with your Android device – that goes for every mobile device you intend to connect.
If you've got a Windows Phone device, follow these instructions:
1. Open Connect on your Windows PC
2. If your Windows Phone is on the same Wi-Fi network, it should appear automatically
NOTE ALSO: While you may have tap or click capabilities with this system, the full Continuum experience is reserved for the newest Lumia smartphones.
If you have an iOS device... you're out of luck.
The image you see above comes from Reddit user bb12489. Thanks BB! Below you'll see an image from Microsoft showing what you'll see if you connect one of their newest Lumia devices in this way – Continuum for all!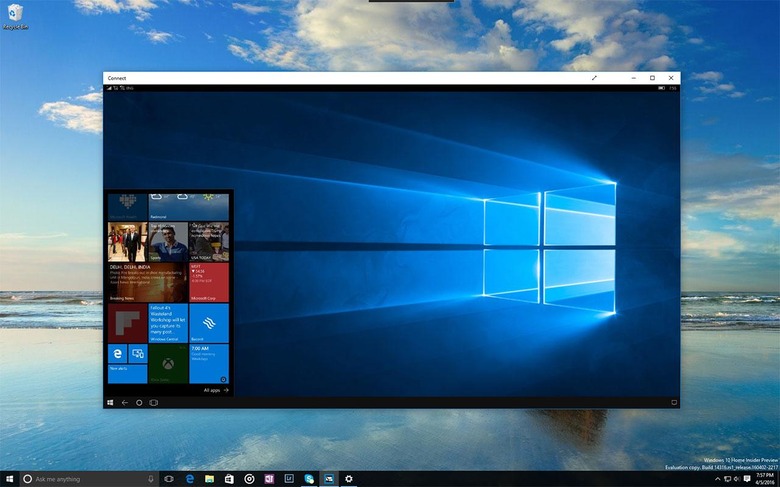 OR: If you don't want to mess with any of this but DO want to mirror your Android device to your Windows desktop machine, check out VYSOR. It's been out for a while and it works wonders.