Wii U up for preorder in UK and Europe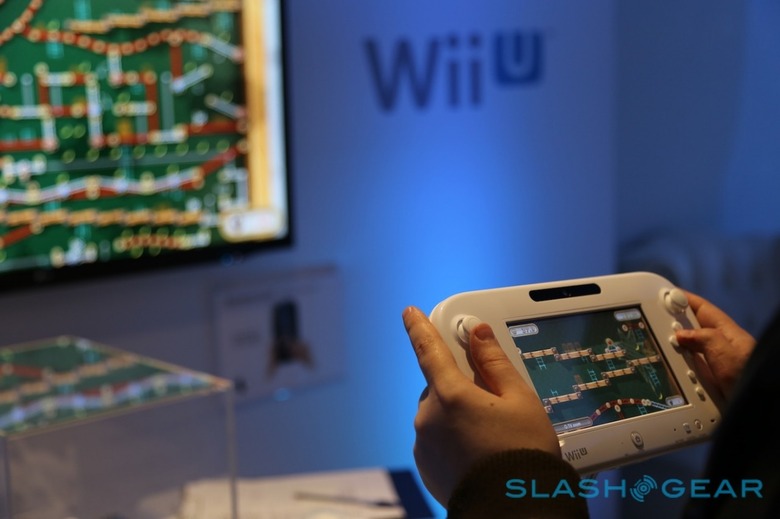 Nintendo's Wii U has gone up for sale in Europe, with retailers in the UK and elsewhere accepting pre-orders for the tablet-equipped console ahead of its release on November 30. In the UK, the Wii U is priced at £249 at Amazon for the Basic model, which includes 8GB of storage, and at £299 for the Premium model, which increases that to 32GB and throws in some extras.
For instance, in the Premium pack you get a 24-month subscription to the Nintendo Network, along with an AC adapter for both the main console and the GamePad tablet, an HDMI cable, and a GamePad charging cradle. The Basic pack makes do with the AC adapters and HDMI cable; interestingly, while Nintendo suggested at the press event yesterday that the Wii U sensor bar would also be included, it's not listed for either version.
What you do get is a copy of NintendoLand, though there are other bundles available if included games are your priority. In the UK, for instance, £329 gets you the Wii U 32GB ZombieU Premium Pack, with a copy of ZombieU and a Wii U Pro controller.
In mainland Europe, the Wii U is priced at €299 for the Basic bundle and €349 for the Premium bundle; it's up for preorder in Germany, France, and other locations. However, Wii U buyers in Europe won't get access to the Nintendo TVii feature, which at launch will only be available to those in the US and Canada.
In the US, the Wii U is priced at $299.99 for the Basic model and $349.99 for the Deluxe bundle, with shipments beginning on November 18.