Nintendo TVii for Wii U smart TV revealed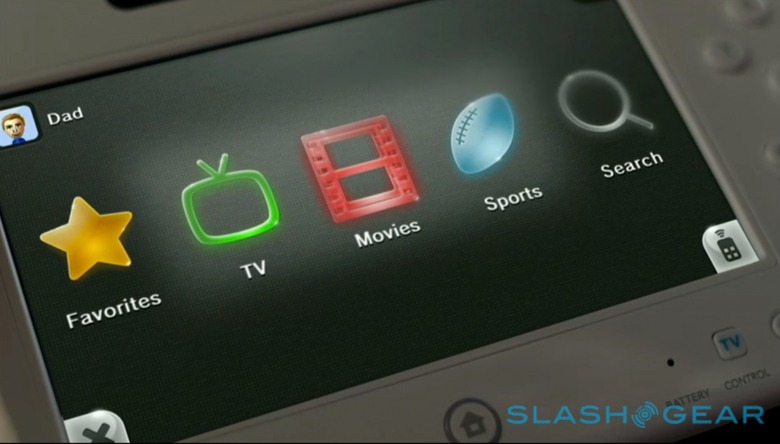 Nintendo has announced Nintendo TVii, the company's take on the smart TV, using the Wii U GamePad as a second-screen to navigate live, on-demand, and DVR content. Built on the fact that, for many, the Wii has been the single way their TV has been hooked up online, Nintendo TVii will offer access to live TV channels, to Netflix, Hulu Plus, Amazon rentals/purchases, and recorded content on a DVR like a TiVo.
The system is all socially-enabled, so that viewers can see what their friends have recommended or been viewing lately. Movies and TV shows will have links to trailers, IMDB entries, cast information, Wikipedia and more.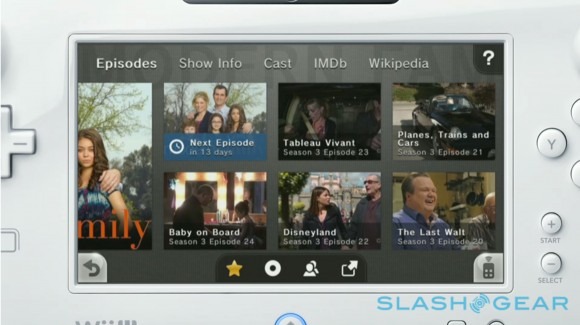 Tapping a show or movie will bring up a list of options on how to watch it. That will depend on what's showing live and what is available on-demand, with the option to access a Hulu Plus premium account or Netflix streaming account if you have one, or to buy the show from Amazon if you don't. If you've recorded it on your TiVo then you can find it there instead.
Sports, meanwhile, shows thumbnails of live scores, and learns from your individual sports team preferences to show those teams earlier in the list.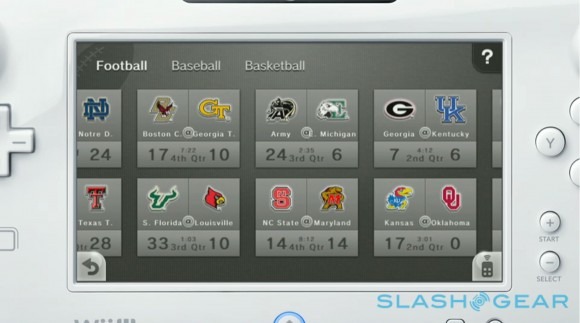 Each family member gets their own list of favorites and recordings, and there's a group list that gathers together any overlaps. When you actually start playing a show or movie, on your TV, the GamePad screen shows information on the show itself, allows you to share thoughts on Facebook or Twitter, see other comments, vote in polls, and see other feedback.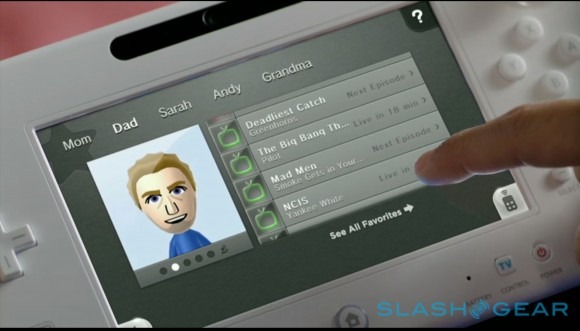 The content shown on the GamePad is also synchronized to the show, so that if you join a live program partway through, you'll see time-linked comments and other information. Similarly, sports information, plays, scores and other details are sync'd to the right point in the game.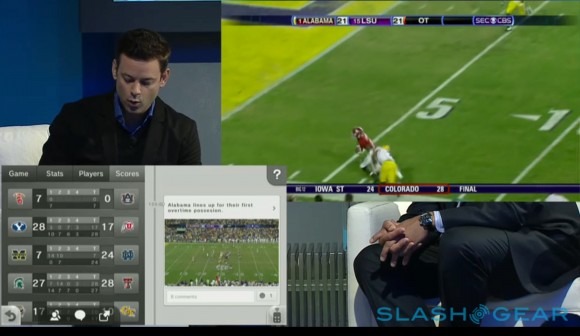 Nintendo TVii will be offered in the US and Canada, and the functionality will be included with every Wii U, with no monthly fee.