Wii 2 to be called "Nintendo"; touchscreen controller apparently confirmed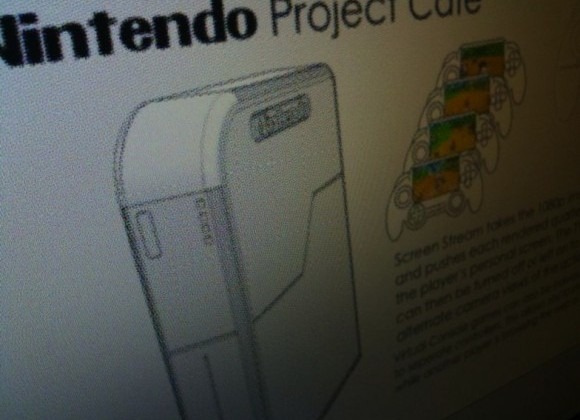 Headlines today are likely to be taken up by Apple's WWDC 2011 keynote, but with E3 2011 kicking off in earnest tomorrow, Tuesday June 7, there's Nintendo's big reveal to think about too. The company has already promised its next-gen console will make its debut at the show, and rumors continue to flourish about just what this "Wii 2" will do – and what Nintendo will call it. If you thought "Wii" was an odd one, the latest suggestion is even stranger.
According to Game Informer, while we've heard "Wii HD" and "Wii 2" mentioned as possibilities, the Japanese company is in fact looking closer to home for a potential name. In fact, "Nintendo" is supposedly among the current forerunners, leaving off any extra baggage for some eponymous gameplay.
As for what that gameplay may look like, the Nihon Keizai Shinbun [subscription required] confirms the talk of a 6-inch touchscreen, Andriasang reports, along with a camera and its own internal power source. That will allow it to be used as a standalone gaming device, while the camera can be used to create an avatar.
Previous speculation has suggested that Nintendo could use its 3DS gaming handheld as a controller, though that's still nothing more than rumor. The paper tips the Wii replacement as arriving as soon as mid-2012, while earlier reports of the "Project Cafe" or "Stream" hardware have indicated HD gameplay and more.