Why is Kindle Oasis so expensive?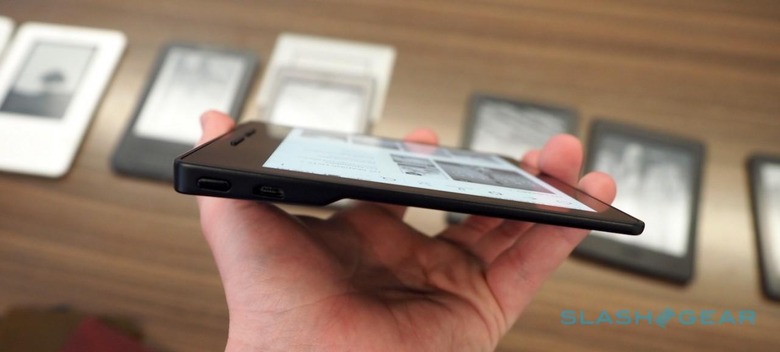 First the size wows you, then the price floors you. That Amazon's new Kindle Oasis is its skinniest, most unusually-designed yet didn't come as a complete surprise thanks to earlier leaks, but its eye-watering cost in the flagship spot at the pinnacle of the company's ereader range certainly dropped some jaws. The question is: is the Kindle Oasis worth the price?
Although there are clear similarities between the Kindle Voyage and the Oasis, with the two using the same core E Ink display technology and the same processor, it's not to say that the new ereader is a straightforward repackage. The casing is new, for instance, with Amazon turning to an electroplating process more commonly found in aerospace manufacturing to clad the flexible polymer core with metal.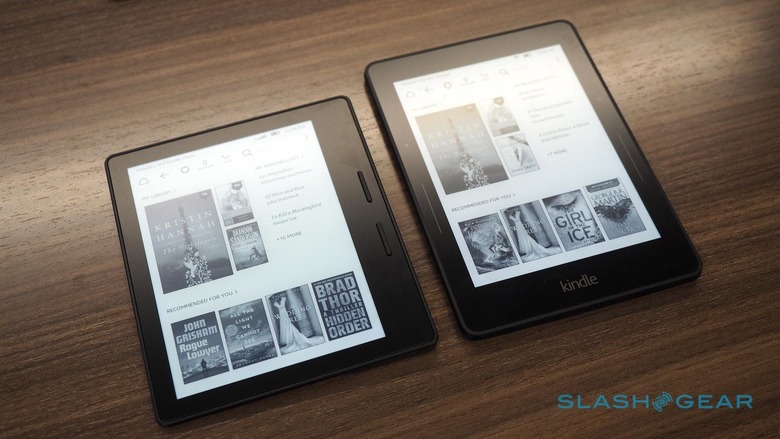 The 6-inch e-paper screen is familiar, but it's now based on a much thinner, slightly flexible glass substrate to make it lighter and more resilient to mild bending and drops. It also required a significant change in how the electronics are wired, moving the connectors from the shorter edge to the longer instead: that meant Amazon could fit more LEDs, too, making the illumination brighter and more even.
In short, there's a cost involved in pushing away from a single slab to a modular design, and the engineering that goes into that.
Still, there's no denying that Kindle Oasis is priced resolutely at the high-premium end of the ereader market. The $290 "entry-level" model only actually gets you WiFi and the pleasure of seeing Amazon's special offer adverts on the standby screen. If you want the convenience of 3G, you're looking at $70 more, and if you don't want the advertising that's another $20.
Altogether, you're looking at $379.99 for a maxed-out Kindle Oasis, less than $20 away from an iPad mini 2 with WiFi + LTE in fact.
It begs the question: why go for the dedicated ereader when you could have a far more flexible tablet instead?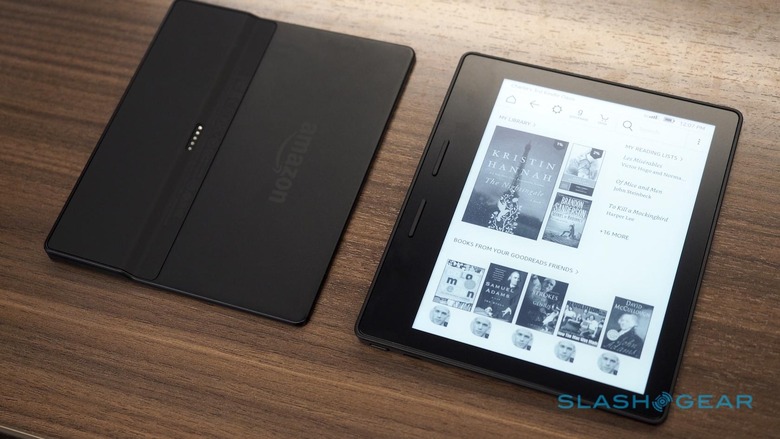 Amazon doesn't see that as a problem and I suspect that, for the right user, it could even be a benefit. For a start, the company has long said – and reiterated to me when showing me the Kindle Oasis – that the goal of its ereader line isn't to sell hardware but to begin a long-standing relationship with the reader.
That relationship, of course, is one where Amazon continues to sell you books and you stay loyal because you've invested in dedicated hardware to consume them. Interestingly, Amazon has found that even when people sign up to its $9.99 per month Kindle Unlimited plan – which includes access to 1m+ titles – they still end up buying around 30-percent more regular ebooks too.
Amazon also showed me a video of some of the market research it had carried out, showing avid readers – and current Kindle owners – the new Oasis and recording their gasps of "it's magical" and "I feel like I'm cheating on my Kindle Voyage for wanting it".
Notably, while all expressed various degrees of coveting for the new Kindle, none commented on the price.
As someone who reads a lot and carries a fair few devices too, the singular purpose of a Kindle – no Twitter notifications, no email to distract me – has an advantage in keeping me focused, too.
Just how many Kindle Oasis ereaders does Amazon actually expect to sell? Unsurprisingly, the company isn't saying, but the fact that it joins the Kindle line-up rather than replacing any specific model strongly suggests that Amazon isn't envisaging a mass stampede toward the premium end of its range.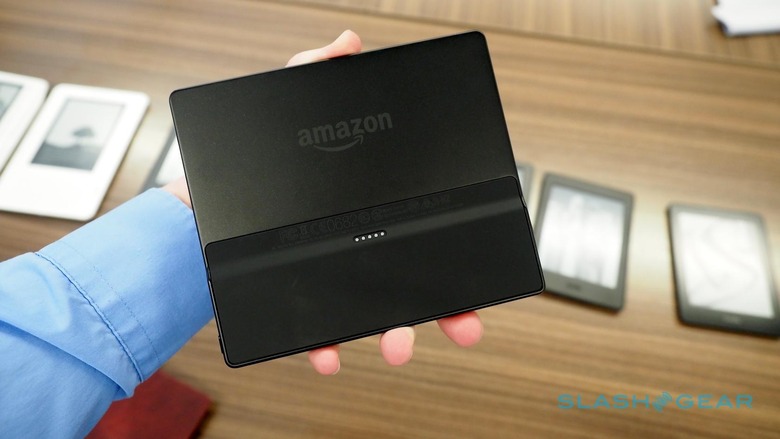 That leaves the $80 Kindle at the entry-level, and the $120 Kindle Paperwhite – which Amazon says is its most popular model – for those who want easier nighttime reading. If you don't want to spend anything at all, the free Kindle apps for various platforms mean you can still throw your ebook money at Amazon without coughing up for dedicated hardware.
I understand the Oasis push-back. As an avid reader myself, the new model has clear appeal: easier to hold and navigate single-handed, lighter than a paperback book, and of course thin enough to be pleasing in a geeky way.
NOW READ: Kindle Oasis first-impressions
At the same time, even I pale at the thought of spending $280+ on one. The Kindle Voyage which I've been using has all the same software features, is light and easy to read, and suddenly – even at $200 for the WiFi-only model – seems almost affordable.
It's more than I, personally, could justify, especially since I'd want the 3G version (I only ever seem to remember to download a new book when I'm sat on a plane, racing to pick something before they close the boarding door).
I'll be envious when I inevitably see other people holding their Oasis, of course. Hopefully the lessons Amazon has learned from designing and manufacturing the new model will trickle down to its more affordable ereaders sooner rather than later.