White Nexus 4 Leaks In Full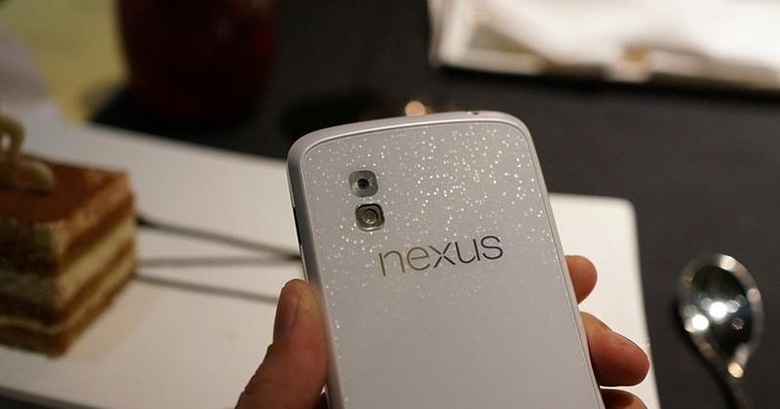 LG's white Nexus 4 has shown up in the wild, with a teaser leak yesterday making way for a full gush of live shots of the pale-cased Android handset. The shimmering smartphone cropped up in person over at Vietnamese site Tinhte, showing off its iridescent back plate finish, as well as confirming that it will be pretty much business-as-usual from the front, with little change from the existing Nexus 4.
The fascia and bezel are stil black, meaning face-on there's no change from the existing black Nexus 4. While an all-white finish might have been preferable, LG does at least have Samsung's prior example to point to: the white version of the Galaxy Nexus, for instance, had a pale body but stuck with the black screen surround.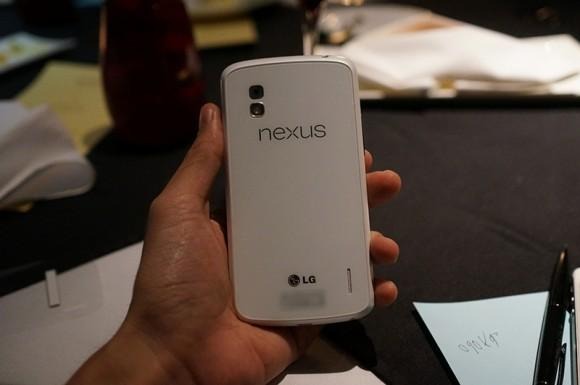 Still, the finish LG has given to the back of the phone is neat, and looks better than the black variant which has been on sale – though in short supply – for some time now. What remains to be seen if if LG can produce them at any rate that matches demand, though the company has said it will ramp up production from February.
The black Nexus 4 reappeared in the Google Play store earlier this week, though availability was patchy and some regions are back to showing the unlocked, SIM-free handset as out of stock. Meanwhile, ASUS is believed to be preparing a new version of the Nexus 7 tablet, complete with a higher resolution display.
[Thanks Song Moi!]