This week the Google Nexus lineup has been tipped to see a slight overhaul for its second coming, with hardware upgrades coming to the Nexus 7 tablet and the Nexus 4 smartphone in large and small doses. The Google Nexus 7 tablet has been on the market since July of last year as it was first shown off at Google I/O 2012, the company's official developer conference, while the Nexus 4 has only been on the market for a few months – still having supply issues as we speak. The upgrades come to the color in which you'll be able to pick up the smartphone and the sharpness of the display of the tablet.
While it is odd that the Samsung-made Nexus 10 has not been tipped for any sort of upgrade (beyond this one) for this Winter/Spring 2013 season, the Nexus 7 (made by ASUS) has seen its fair share of competition since its initial $199 reveal. This price point and the fact that it's got a quad-core NVIDIA Tegra 3 processor under the hood have all but blasted the machine into space with popularity, prompting waves of competitive 7-inch tablets (and the like) to attempt to syphon the cash. The upgrade tipped by Digitimes suggests that this machine will have an upgrade from its 1280 x 800 pixel display to an immensely dense 1728 x 1080 or even 1920 x 1080 pixel resolution.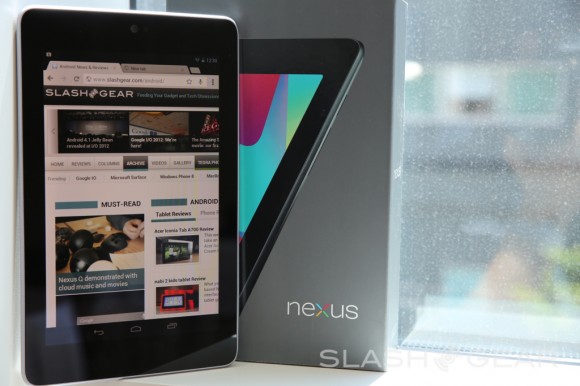 Meanwhile the Google Nexus 4 (made by LG) has been selling like hotcakes since it was first put on the market at the end of 2012. Here near the end of January 2013, the device is just now seeing availability flicker on (and more often off) online and in retail locations across the USA. Have a peek at a column by the name of "Why the Nexus 4 is selling like mad by Robert Nelson on Android Community to see why this beast continues to kick the market's butt.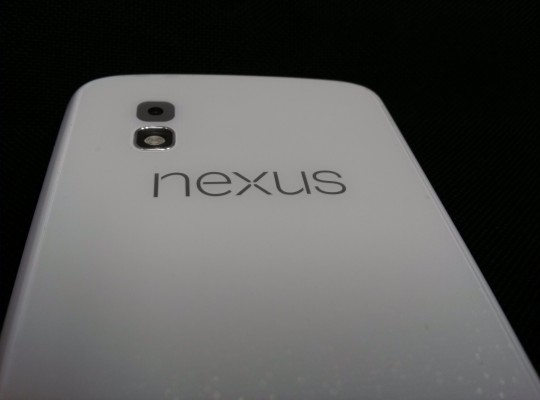 The newest word on the Nexus 4 is that it'll have a white case in its next release. That's it, that's all, that's all there is. That tip was sent to PhoneArena with the photo you see above – look pretty real to you? Looks pretty real to us – expect that device to be appearing in that color before the second quarter of this year rolls around – bank on it!