Nexus 10 rumored for refresh with quad-core CPU, 8-core GPU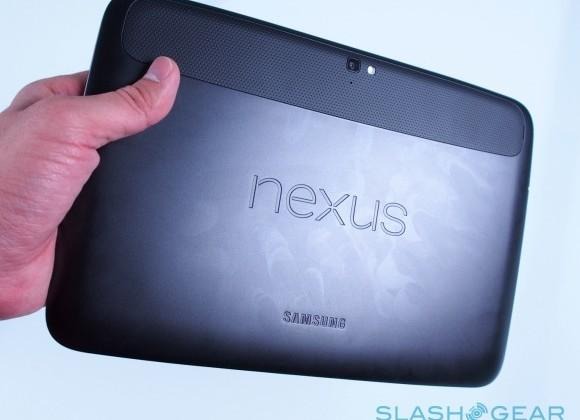 Google officially announced and showed off the Nexus 10 at last year's Google I/O conference, and it certainly gave all other tablets a run for their money — the high-resolution display being just one big feature of the new device. However, rumors are pointing to a refresh of the new tablet, most notably an upgrade to a quad-core processor and an 8-core graphics chip.
While the Nexus 10 is certainly a respectable tablet, many users have complained about its weak performance and slower internals compared to other modern tablets. It looks like Google is taking these complaints seriously and is rumored to be shoving a quad-core CPU inside of the Nexus 10, along with a new 8-core Mali-T678 GPU.
Of course, this is only speculation and hearsay, but the tablet may make an appearance at Mobile World Congress next month in Barcelona, so we really may not have that long to wait until we find out if these rumors are true. However, this year's Google I/O will most likely be the one event that Google will out the refreshed tablet. It's said that this new Nexus 10 was at CES a couple weeks ago, but was only displayed in a private meeting.
Then again, the quad-core-equipped Nexus 10 was being shown off in the original Nexus 10 casing anyway, so we doubt no one would've noticed anyway. It's also said that Google may give the new tablet a redesign, but those familiar with the rumor aren't expecting a refreshed exterior until the third-generation Nexus 10.
[via Android Community]