Samsung Galaxy Nexus White official: On sale Feb 13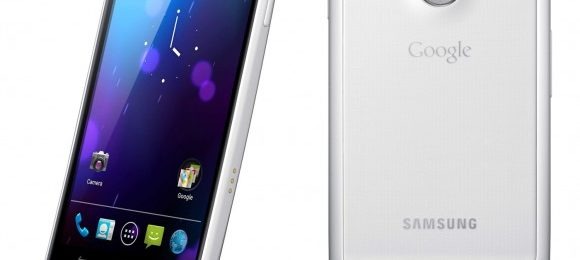 Samsung has officially confirmed the Galaxy Nexus White, the pale color variant of its Ice Cream Sandwich smartphone collaboration with Google. Functionally identical to the existing Galaxy Nexus – the GSM model, in this case, rather than the 4G LTE version – the new Nexus will go on sale in the UK from February 13 2012.
Pre-order listings for the Galaxy Nexus White were spotted early last month, with official images cropping up shortly after. Like previous white Samsung phones, the fascia itself is still black, with the edge and rear of the handset the new color.
"After much speculation, we are pleased to announce the availability of the Galaxy Nexus White which follows the great reception the phone has received since it was launched back in November" Samsung UK telecoms exec Simon Stanford said this morning. "One of the things we at Samsung pride ourselves on is the choice we offer customers, and we've enjoyed huge success to date by introducing white variants of our most popular models to our product portfolio."
Samsung has confirmed that both 16GB and 32GB versions of the white Galaxy Nexus will be offered; the smartphone will have the same 4.65-inch 720p Super AMOLED HD display, 5-megapixel 1080p-capable camera and HSPA+ connectivity as its black sibling. No word from the company on pricing, but online listing suggest around £500 ($789) unlocked for the 16GB model.