White Galaxy Nexus in two weeks; 32GB HSPA+ model follows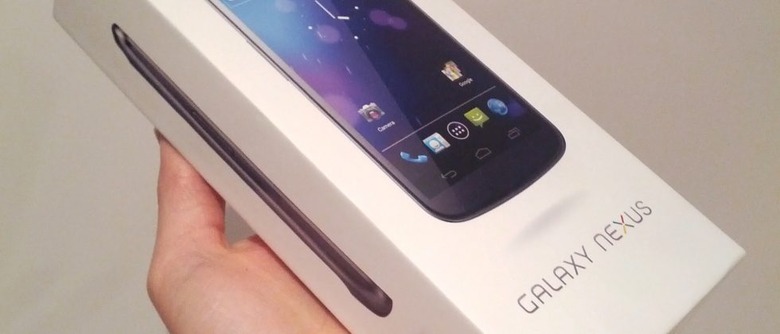 A white version of Samsung's Galaxy Nexus has been dated for release by several UK retailers, expected to hit shelves as soon as midway through January, with a black 32GB HSPA+ model following on shortly after. The white Ice Cream Sandwich Googlephone will drop "in two weeks time" according to Expansys, while Handtec says they'll offer it from February 6.
Although functionally identical to the existing Galaxy Nexus, which has been available in the UK since mid-November, the white version should cash in on those who prefer a paler device. Otherwise it's the same 4.65-inch 1280 x 720 Super AMOLED HD display, same 5-megapixel camera with 1080p Full HD video recording, and same HSPA+ connectivity.
Handtec has the white Galaxy Nexus listed at £497 ($770) including tax, for the 16GB model. Expansys hasn't pegged a price on it yet. However, if you've been waiting for the GSM equivalent of the Verizon 32GB Galaxy Nexus, that version is close at hand.
Expansys is taking pre-orders for the 32GB black GSM Galaxy Nexus now, with availability expected "roughly four weeks time." Pricing isn't confirmed, but is expected to be around £599 ($928) including tax; that's an expensive premium over the 16GB black model, but is the only way to add local storage to the handset since it lacks a microSD card slot.