White iPhone 4 for T-Mobile caught in testing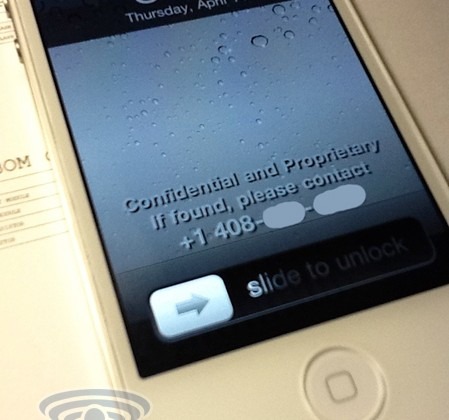 Images of a white iPhone 4 test device with what looks to be support for T-Mobile USA's 3G bands have leaked, though whether that means the expected launch for the white variant this coming week will also mark its long-awaited debut on the network remains to be seen. BGR's sources sent them the shots, which show the white handset marked "confidential and proprietary" (just in case it's found in a bar) and with 3G support for T-Mobile's network.
Until now, Apple has only supported AT&T's 3G bands in the US. While unlocked iPhone 4 handsets could use T-Mobile USA's GSM/EDGE networks – it's a standard quadband GSM device in that respect – it lacked support for the faster connectivity. The situation has been significantly different in Europe and elsewhere in the world, where matching 3G bands have seen multiple carriers in the same countries offer the iPhone 4 and earlier versions, without any negative impact on sales.
The test version is marked N94 – the original AT&T iPhone 4 is N90, and the Verizon CDMA model is N92 – and is running a test version of iOS similar to what was seen in leaked videos last week. That could well date the handset to the earlier stages of iPhone 4 development, rather than something we'll see go on sale imminently.
In fact, it's speculated, the white T-Mobile iPhone 4 could in fact just be a test mule to polish the band support for the incoming iPhone 5. That's already tipped to be a World Phone with both AT&T and Verizon GSM/CDMA support in the same device; it could well be the first iPhone to handle both AT&T and T-Mobile USA 3G.