Is This The Official White iPhone 4 Or iPhone 5 Running iOS 5.0? [Video]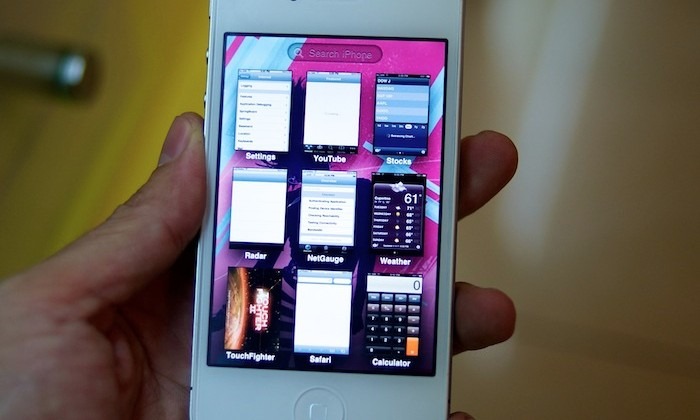 Footage of what's claimed to be iOS 5.0 running on either a white iPhone 5 or an official white iPhone 4 has emerged in Vietnam, ahead of what's expected to be a June official unveil this year. Tinhte forums member cuhiep managed to grab some hands-on time with what's described as "a test version of next-generation iPhone with the new iOS that Apple plans to release this year."
Video demo after the cut
He says it's a 64GB model though there's no sign of any settings pages to prove that. There's an interesting Exposé style switcher, too, along with slicker integration with searching across the phone.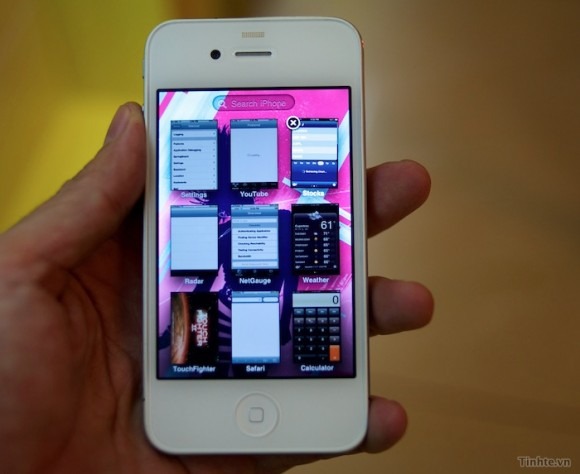 To be honest, it could very well be an iPhone 4 running a custom – but non-official – multitasking UI, but if this is really Apple's handiwork then we're pleased to see a change from the current system of app switching. No sign of a bigger display as previous rumors have tipped.
Update: 9 to 5 Mac dug up another video (which you can see below) that shows prototype buttons as well as confirming the 64GB storage. According to iPhone hacker chronic the firmware is iOS 4, build number 8A216.
Update 2: It's looking more and more likely that this is an unreleased iOS 4.x build, not iOS 5.0. Particular points to note are the old-style Voice Memo and Calculator icons. A shame, since the multitasking system is far better – in our opinion – than what's currently offered.
[Thanks Anonymous!]