When the Pokemon GO Legendary Update will be released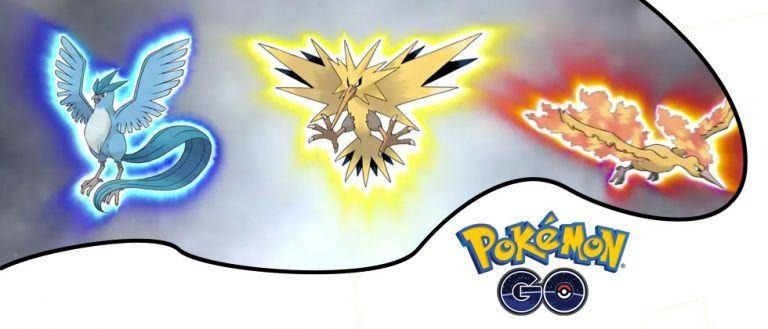 Since the dawn of Pokemon GO, Niantic has been speculating about when they'll release their biggest and best Pokemon from Generation 1. Legendary Pokemon are few and far between in the first generation, centering on the tail end of the series – in count and in publication. The first three Legendary Pokemon, Articuno, Moltres, and Zapdos are scheduled for release in the year 2017, and an exact date is still being picked from a set of just a few.
Information about future events has been sent to SlashGear by a reliable (anonymous) source knowledgeable about the matter at hand. That matter is Pokemon GO, and as such, we've been able to report on every international Pokemon GO event that's happened so far – before they've been officially announced. Today our information is about Legendary Pokemon and the event series that'll lead up to their release.
SEE TOO: Pokemon GO Holiday Boxes – what to buy, what to avoid
First – there's almost zero chance the three Legendary Bird Pokemon will be released this year. It was considered once or twice, but moving forward with Baby Pokemon and the release of Gen 2 Pokemon took precedence. There was also only so much time between the start of the game and the release of Gen 2, and Niantic clearly needed to test interest in Pokemon beyond Gen 1 before they released the entire initial 150 or 151.

One thing we can be sure of is the limit between here and the end of next year. Niantic's selection process for events that'll be appropriate for the release of Articuno, Moltres, and Zapdos wears ever thinner. Previous considerations (and a whole lot of rumors out in the Pokemon GO fan universe) included Christmas and New Years – but things have clearly changed up a bit.
It should also be clear at this point that Niantic isn't about to limit the amount of people that'll be able to attain any one of these birds. Niantic's profit model relies on allowing all players to buy their way into all products – and "catch em all" as it were. That said, I don't want to suggest that any Legendary Pokemon will cost money. They'll be able to be found or attained through the game.
I don't believe that any religious holidays will play host to the release of these Legendary Pokemon. Instead, it'll be something new. Consider an event to celebrate Spring, for example. A new bloom for the best season of all for Pokemon GO – a time when we can walk outside without wearing layers of clothing, boots, and caps. Birds would make a whole lot of sense right around then. The dude knows what I'm talking about.
Have a peek at SlashGear's @TeamPokemonGo Twitter portal for more information on Pokemon GO – often times before it's officially official. Guidance for the future and guidance about what's already out are included in our collection of articles and fun bits and pieces.