Evidence suggests WhatsApp is nearing an age in which advertisements and services with businesses will become a reality. Most WhatsApp users take advantage of the services offered by WhatsApp without paying any sort of dues whatsoever to its parent company Facebook. Income history and the impending launch of several WhatsApp brand-oriented services suggest that Facebook will change the way in which the chat app does business. Today we discuss why we're approaching some of the biggest changes in WhatsApp's decade of history.
User growth at a head
In April of 2013, WhatsApp had 200-million monthly active users. In April of 2014, WhatsApp had 500-million active users – that's a growth of 150% in a year – ACTIVE users, not just downloads of the app. In April of 2015, WhatsApp had 800-million active users, and by April of 2017, WhatsApp was operating with well over 1-billion active users a month. WhatsApp reported in January of 2019 that they (then) had 1.5-billion users every month and around 300-million active users every day.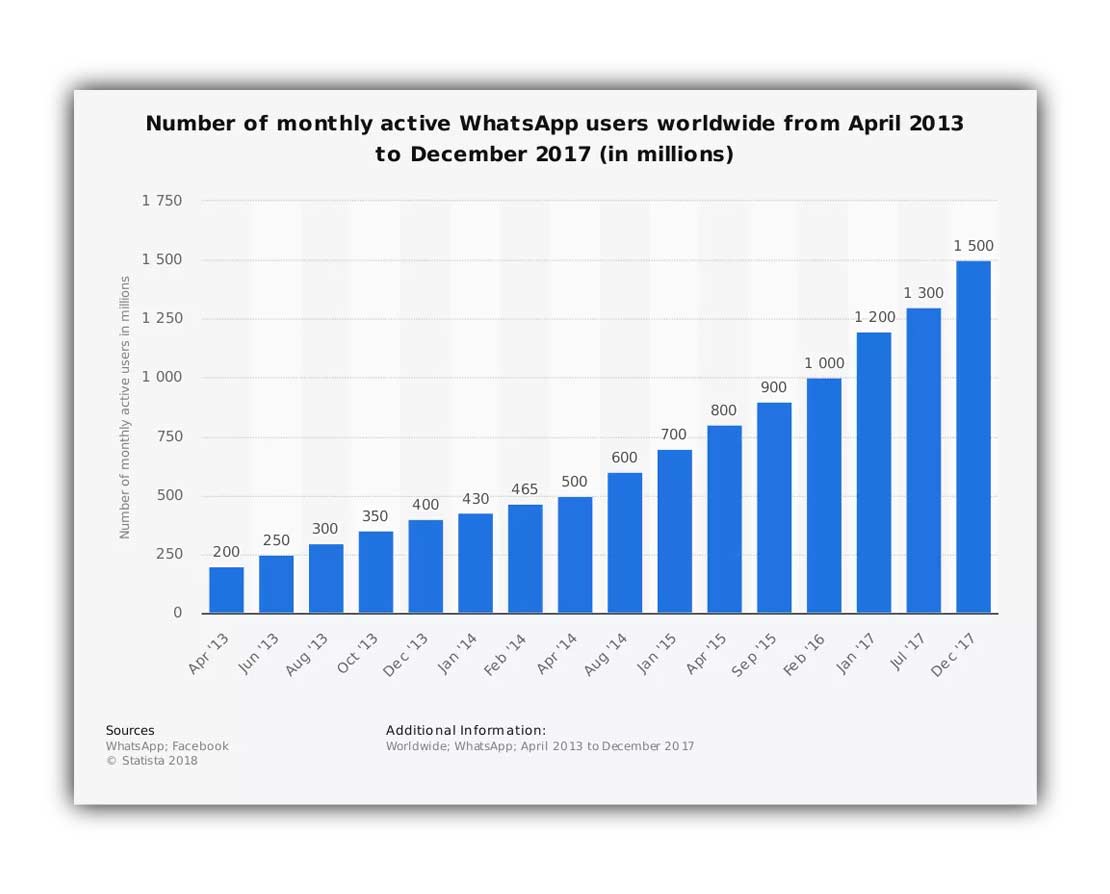 Back in August of 2018, the first signs of WhatsApp costs for businesses using its service became public. This was about the WhatsApp Business app which is now available on the Google Play app store – a separate app from the standard WhatsApp app. Upon acquiring WhatsApp in 2014, Mark Zuckerberg stated, "WhatsApp is on a path to connect 1 billion people. The services that reach that milestone are all incredibly valuable."
Cross-Services
Facebook's recent privacy bungle(s) fallout had Mark Zuckerberg talking about so-called cross-service encryption. We went over Why Facebook, WhatsApp, Instagram cross-service encryption can't happen all the way back in January. Zuckerberg expressed his desire to unify the systems with a single message system. According to Acton (in the same interview as above,) to Zuckerberg, WhatsApp was "a product group to him, like Instagram."
WhatsApp's head is gone, again
Earlier this year, WhatsApp head Chris Daniels "decided to leave the company". No reason was given by Facebook for Daniels' departure. Just above Daniels at Facebook was Chris Cox – Chris Cox was announced to have left the company in the same press release as Daniels.
SEE ALSO: New WhatsApp bans mean you need to consider the risk
Daniels took the head position for WhatsApp last year after the founders Brian Acton and Jan Koum left the company. In a Forbes interview Acton suggested that he was pressured by Zuckerberg and Sheryl Sandberg to "monetize WhatsApp" and that he'd "pushed back" when they'd "laid the groundwork to show targeted ads and facilitate commercial messaging."
When Acton felt he could no longer be a part of the company due to the ads and the commercial messaging and so forth, he left. "At the end of the day, I sold my company, I sold my users' privacy to a larger benefit. I made a choice and a compromise. And I live with that every day."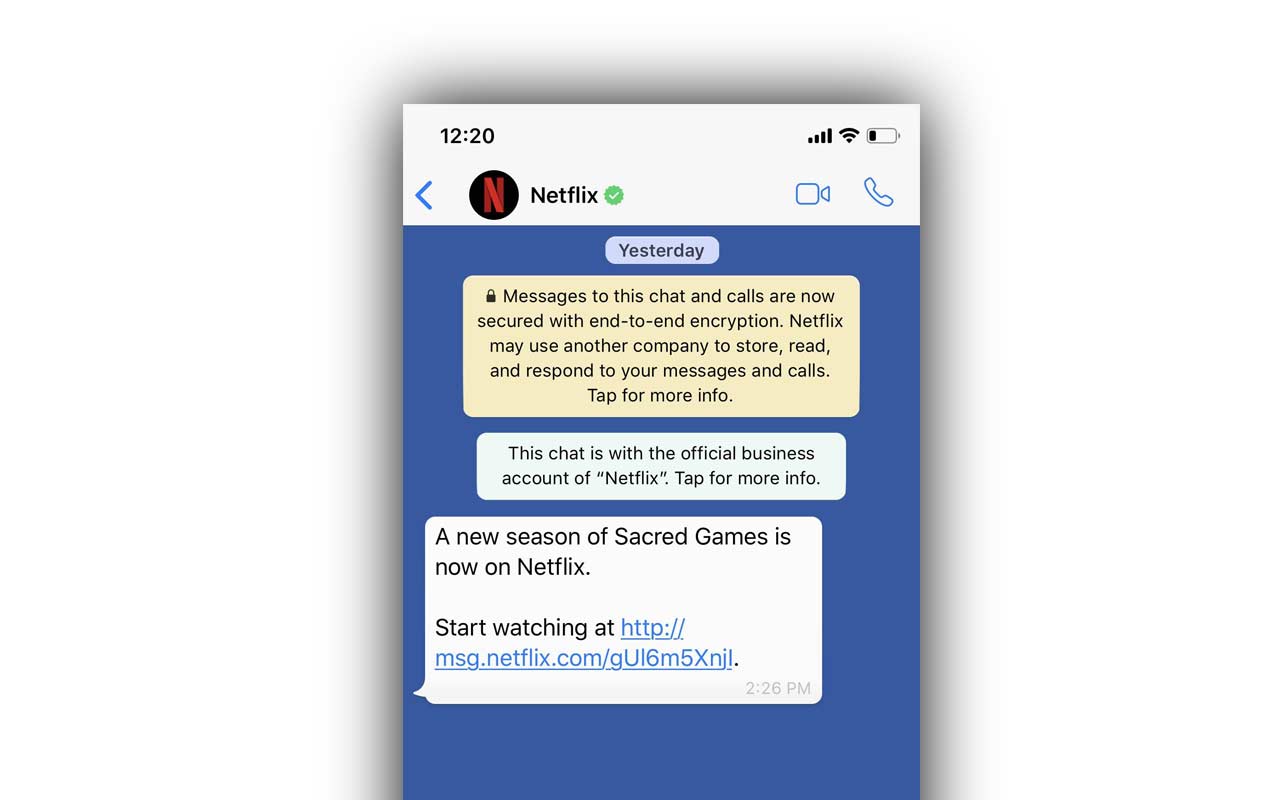 More money incoming
In addition to the launch of the WhatsApp Business app, users are showing ads in WhatsApp via messaging – this feature launched with Netflix specifically all the way back in early 2018, and this message appeared 6 days ago. WhatsApp messaging ads aren't going away any time soon.
Above you'll see slides from FMS19 photographed by Matt Navarra showing what WhatsApp will bring to its platform for ads next. WhatsApp Status will get advertisements in 2020 if all goes according to Facebook's plan. WhatsApp product catalog joins Facebook Business Manager catalog, and ads become more available to businesses around the world in 2020. Monetization of WhatsApp is not only here, it's expanding in a number of ways, soon!