What You Should Know About Snapchat Spectacles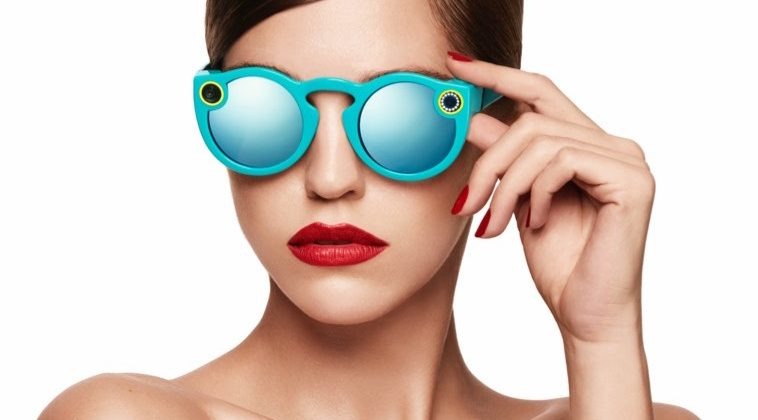 Snapchat's unexpected rebranding to Snap Inc. may have come as a surprise, but it's the company's first hardware product that really has us talking. The new Snap Spectacles, a wirelessly-enabled camera built into a pair of sunglasses, has already been described as the second coming of Google Glass, though the ephemeral messaging company undoubtedly hopes that they'll have more staying power than Google's ill-fated wearable.
Indeed, as comparisons go, being even mentioned in the same breath as Glass would be enough to send some companies into paroxysms of horror. After coughing up $1,500 for their headsets, Glass owners faced being referred to as "Glassholes", being banned from public spaces over fears they'd secretly record other people, and were even assaulted as a result.
Are Spectacles headed down the same path? Snap would argue no, and it may well be right: there are several reasons as to why the two products are very different.
First off, there's the price
A Glass Explorer Edition cost you $1,500. Spectacles will be priced at an altogether more reasonable $129.99; less, indeed, than you might pay for a pair of designer sunglasses without a camera built in.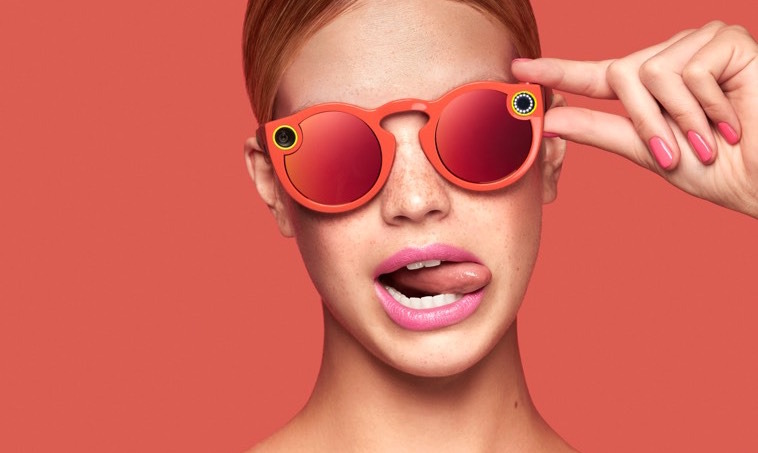 They're pretty single-minded
Google had big ambitions for Glass, envisaging the wearable computer as a notifications hub, telepresence rig, location-based services interface, and of course a mobile camera. In contrast, Spectacles are a kooky way to take video to share on Snapchat while leaving your hands free.
Hit the button on the arm of the sunglasses, up by the hinge, and they automatically capture ten seconds of video. You can press it up to two times more to daisy-chain more footage on.
You don't need your phone to record
Spectacles are intended for standalone filming. Their battery is good for "a day's worth of Snaps on a single charge" according to Snap, and they come with a glasses case that doubles as a mobile power pack; you'll get about four full charges from it.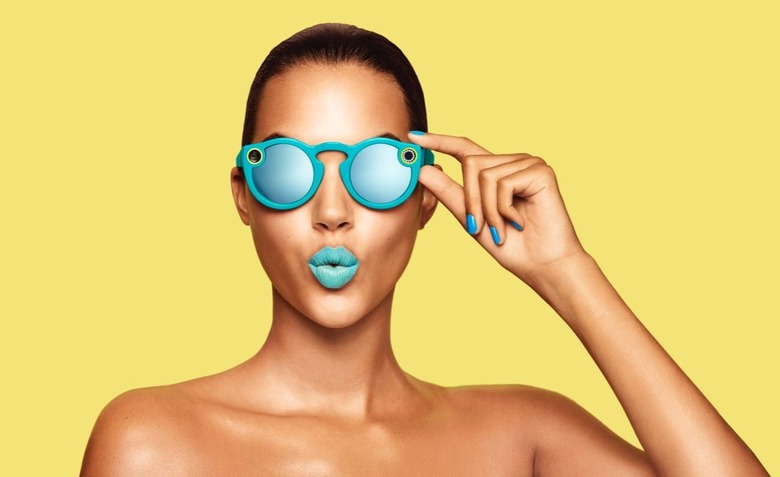 Clips are stored on the glasses themselves, though we don't know what resolution they're captured at yet. Unlike what you might shoot on your phone camera, the footage is also circular rather than square or rectangular, and it's shot with a 115-degree lens – and iPhone, in contrast, is around 74-degrees – to fit more into the frame.
You will, however, need your phone to share
Spectacles are still dependent on Snapchat to actually make your video clips social. They connect via WiFi or Bluetooth to your iPhone or Android device, and then add the footage to your Memories; from there, you can choose to share them in your Snapchat Story.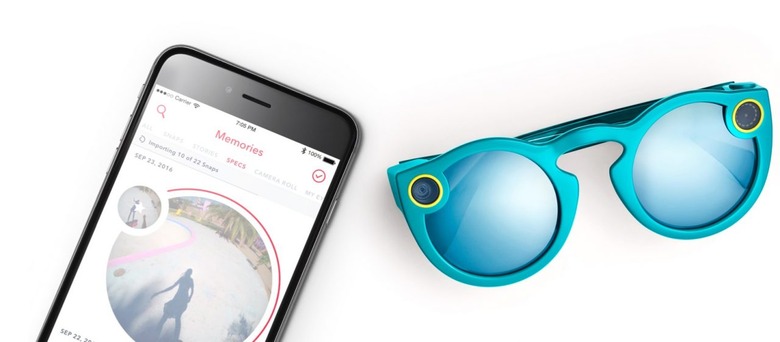 Of course, you'll still be able to add photos and clips to your Story that you've filmed with your phone itself. Even though they were filmed in a circular format, they can be played in portrait or landscape orientation: Snapchat will automatically crop them as you rotate your device.
Snap is making it crystal clear when you're being recorded
If there was one thing that made people livid about Glass, it's the idea that they might've been filmed or photographed without realizing it was happening. Google always pointed to the fact that the wearable's eyepiece was illuminated while video was being captured, but many wanted something more obvious like a bright red LED as you'd find on an old-school camcorder.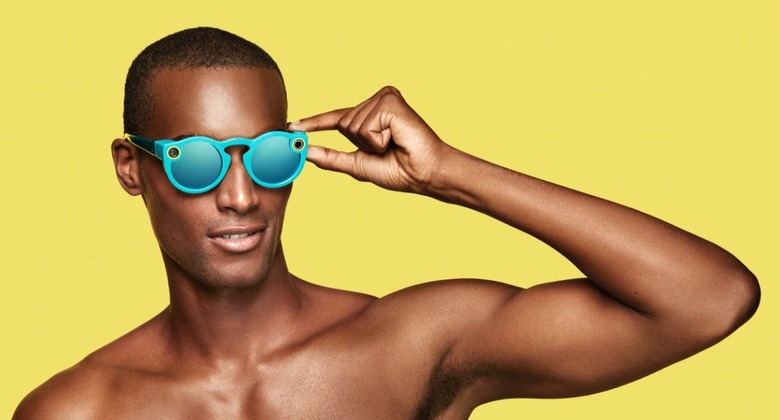 Snap is taking no chances with Spectacles. The ring around the camera lights up when you're recording, and there's no fancy (and surreptitious) voice or wink-controlled triggering: you have to press the button.
Is that going to be enough?
It may have only been eighteen months or so since Google yanked Glass from its virtual shelves, but attitudes to public photography have moved on considerably. It's not inaccurate to suggest that the same social reticence to getting caught on camera while you're out and about no longer exists, in no small part thanks to apps like Snapchat itself.
In short, people are a lot more comfortable with selfies and social, while Spectacles' more playful – bordering on goofy – appearance and bright colors will likely temper some of the possible backlash.

For its part, Snap Inc. is describing the wearable as more of a toy than anything else, a toe dipped in the water as it explores how it could expand from merely being an app. If there's an unexpected push-back, it can pull the plug and refocus on something less controversial.
Okay, I'm in - when can I buy a pair?
Good question. Snap Inc. says that Spectacles will be "available soon" though nothing more specific, and it's not clear at this stage how many it'll be offering for sale.
Would you wear Snapchat Spectacles? Are you holding out for Instagram to make their own version? Do you think they're just ridiculous? Let us know in the comments!