Snapchat Spectacles are rebranded Snap Inc.'s wearable camera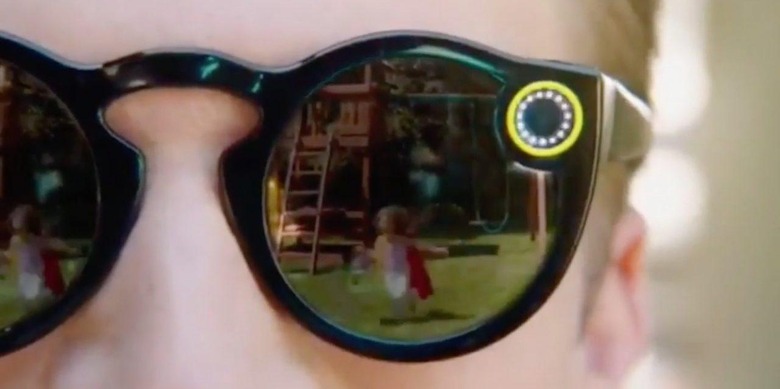 Snapchat has revealed its first hardware product, the Snapchat Spectacles, taking a more playful (and affordable) approach to wearable video capture than Google Glass. Resembling at first glance a set of regular, rounded sunglasses, albeit with oversized hinges, the eyewear includes a wide-angle camera on one side.
That camera is outfitted with a 110-degree lens for a wide field of view. Triggered by a button on the arm, Snapchat Spectacles record ten seconds of video, which can then be transferred wirelessly to your smartphone.
Unlike Google's ill-fated Glass, which offered not only video recording of any length, photography, and notifications beamed to a small, transparent display that hovered in the wearer's field of view, Spectacles are far more singular and basic in their intent.
The only flexibility, for instance, will be in the color of the plastic frames: Snap Inc., the renamed Snapchat company, will offer coral, teal, and black finishes.
There will be no way to review footage on the glasses themselves, and it's unclear at this stage how much internal storage will be offered, how many of the 10-second clips can be kept at any one time, and how long the Spectacles' battery might last.
What we do know is that the camera's wide-angle lens is designed to mimic the perspective of the human eye. That means, Snapchat CEO Evan Spiegel told the WSJ, not only a broader view than you'd get on a typical smartphone camera – the iPhone 7's camera, for instance, offers around 74-degrees – but curved like the view from our eyeballs.
A leaked video earlier today, spotted by Business Insider before it was pulled, also apparently confirms how Spectacles will tackle one of the issues that went on to puncture Google's Glass ambitions for the general public: making it clear when they're recording video.
An illuminated ring around the wearable's lens seemingly flashes to indicate capture is in progress.
Initially, sales expectations are low, and indeed it sounds as though Snap Inc. may end up artificially limiting availability to control the roll-out. The Spectacles will cost $129.99, with Spiegel saying there will be "limited distribution" as the company ascertains how the wearable is used and where it fits into peoples' lives.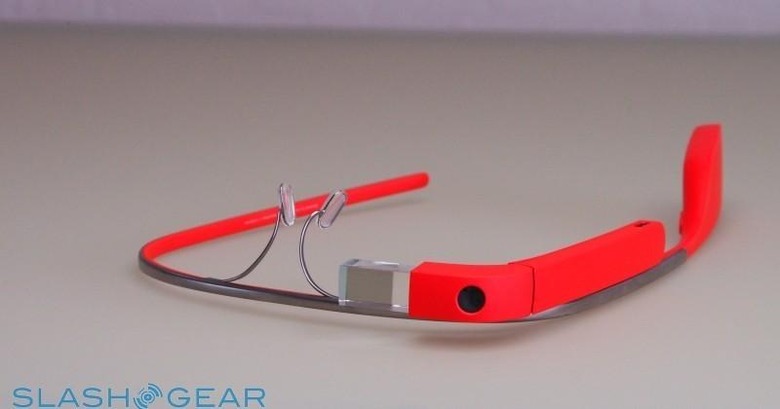 Although almost certain to draw comparisons with Google Glass, the reality of Spectacles is shaping up to be very different. Google's smart glasses – and others that followed in their vein – were intended as wearable computers, a head-mounted display and sensor suite that, though wirelessly tethered to a smartphone, nonetheless had its own interface, apps, and breadth of purposes.
In contrast, Snap Inc.'s take on the concept is singularly focused on one thing: freeing Snapchat the app from the confines of the smartphone. By shifting the camera – though not the app itself, or the sharing and social mechanisms that represents – to a hands-free position, Snapchat's core intent of sharing ephemeral snippets of your daily existence, whether they be mundane or unusual, becomes arguably less contrived, without the phone in the way of that experience.
It remains to be seen whether Snap Inc. can, though restraint, succeed where Google failed. Ironically, the public reticence to clandestine filming that in no small part torpedoed Glass' success has subsequently evolved, to the point where it's far less likely that people would be horrified about being filmed.
Snapchat played no small part in driving that evolution, so perhaps it's only fitting that the company now benefit from it.
Snap Inc. has not said when Spectacles will go on sale.
SOURCE WSJ; Business Insider