What you need to know about NVIDIA's GeForce GTX 1080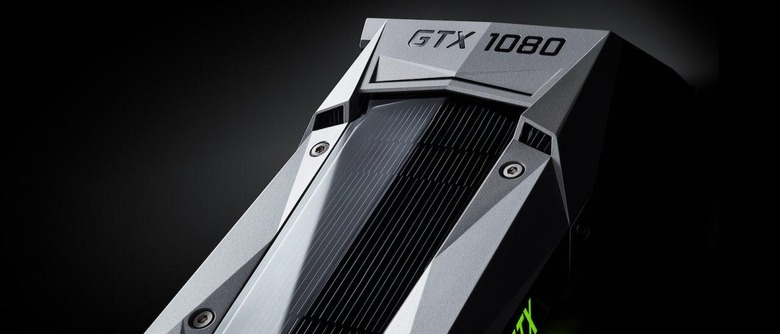 Given the advances in graphics tech in recent years, you'd be forgiven for thinking all things are now equal in GPUs, but NVIDIA's GeForce GTX 1080 still stands out. The newly-announced video card – and its GeForce GTX 1070 sibling – debut NVIDIA's Pascal architecture, and it turns out that's a big deal indeed. Improvements in power efficiency, physical size, and most importantly graphics abilities make this possibly the most exciting GPU we've seen in the past few years.
Can a single-slot video card really be more interesting – not to mention more powerful – than a Titan X, or even a pair of GeForce GTX 980 cards in SLI configuration? The answer is a big, juicy "yes" according to NVIDIA, which has succeeded in blasting its old architecture out of the water with Pascal.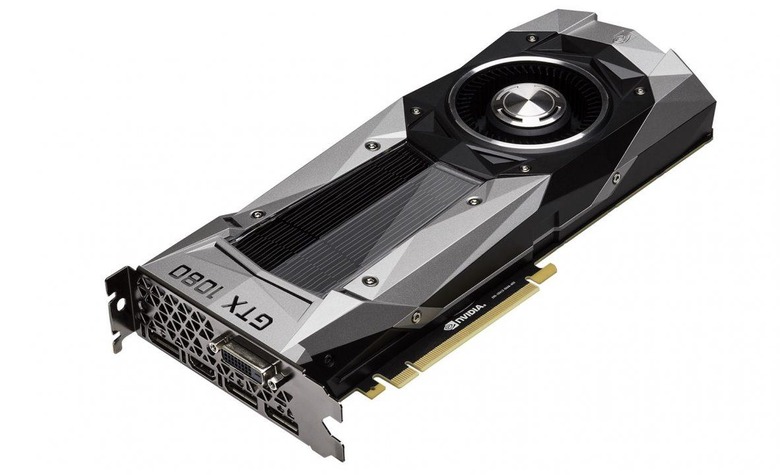 For a start, it marks a long-overdue switch from 28nm processes to 16nm, not to mention the introduction of FinFET or 3D transistors which increase circuit density and efficiency: think about the difference it makes when you go from building single-story homes to high-rise condo buildings.
The result is a vast surge of GPU power, helped by NVIDIA's use of 8GB of GDDR5X memory. We're talking big, big performance: enough to drive a 7680 x 4320 60Hz display, for instance, or run any of the current crop of high-profile games with their settings maxed out.
Here's the thing, though: while you might expect, with all that graphical grunt, the GeForce GTX 1080 to be more hungry for power than a Bond villain, in actual fact that's not the case.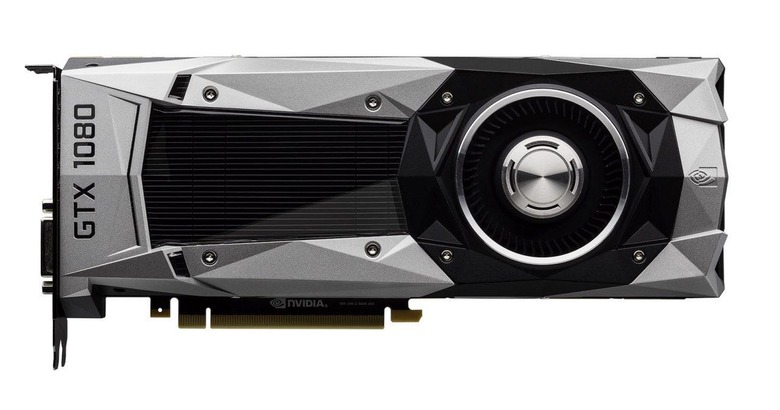 Indeed, the GeForce GTX 1080 gets what's perversely NVIDIA's most energy-efficient GPU to-date. Give it a single, 8-pin connector and 180 watts and it'll be happy: according to the graphics company, Pascal is a whopping three times as power-efficient as Maxwell in the Titan X.
Traditional gaming isn't NVIDIA's only target, of course. Virtual Reality is the Next Big Thing, not least because the rise in VR headsets like Oculus' Rift and HTC's Vive are expected to trigger a big round of GPU upgrades from PC gamers.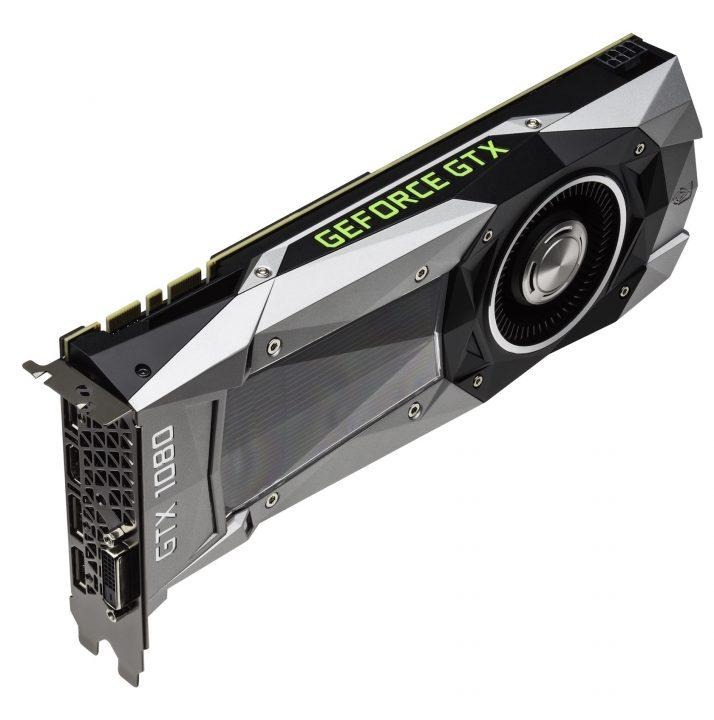 That means there's money to be had for delivering a silky-smooth, immersive VR experience, and the GeForce GTX 1080 shouldn't disappoint. According to NVIDIA we're talking more than double the performance when it comes to virtual reality, compared to the GeForce GTX 980.
NOW READ: NVIDIA Ansel promises screenshots gone wild
There's also Ansel, NVIDIA's new in-game photography system, which can capture 360-degree shots which you can view on a VR headset. We're talking more than just simple screengrabs, too: Ansel can crank up to a whopping 61,440 x 34,560.
Throw in copious overclocking potential, G-Sync and GameStream support, DirectX 12_1, OpenGL 4.5, Vulkan, and a gaggle of outputs including DisplayPort 1.42, HDMI 2.0b, and DL-DVI, and you have a card that's ready for just about anything – today or tomorrow.
Best of all? It won't break the bank. NVIDIA will have its own "Founders Edition" GeForce GTX 1080 for $699, but regular cards using the same GPU will land at $100 less from May 27.
Still want to know more? We've got you covered.