NVIDIA GTX 1080 and 1070 - Two Titan X killers revealed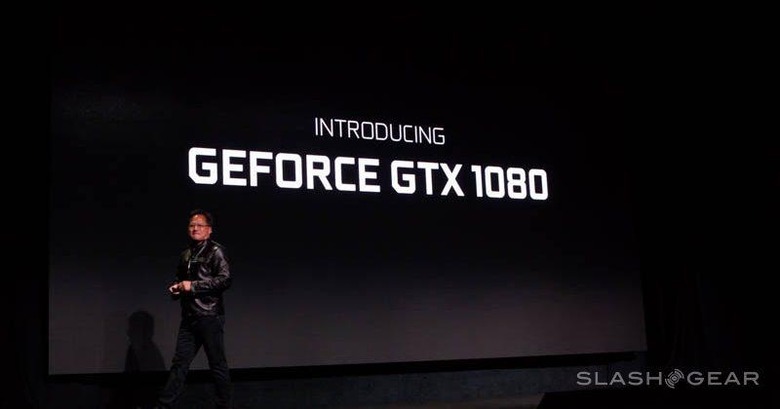 Today, Nvidia's Orderof10 countdown ended, and lead gamers in the Austin area on a scavenger hunt to get VIP access to a special announcement event at Emo's club. Inside, around 500 people gathered to see what the company was announcing. We've seen rumors and hints for the last couple of weeks, so most people came in with at least some idea of what to expect. Of course, NVIDIA had plenty of surprises in store.
It's no small secret that NVIDIA has been working on a new architecture named Pascal. Even before today, the names 1080 and 1070 have been leaked. It's always a bit embarrassing for a company to have their big launch leaked. However, while we knew they were launching new cards, we certainly didn't expect the kind of horsepower that was displayed.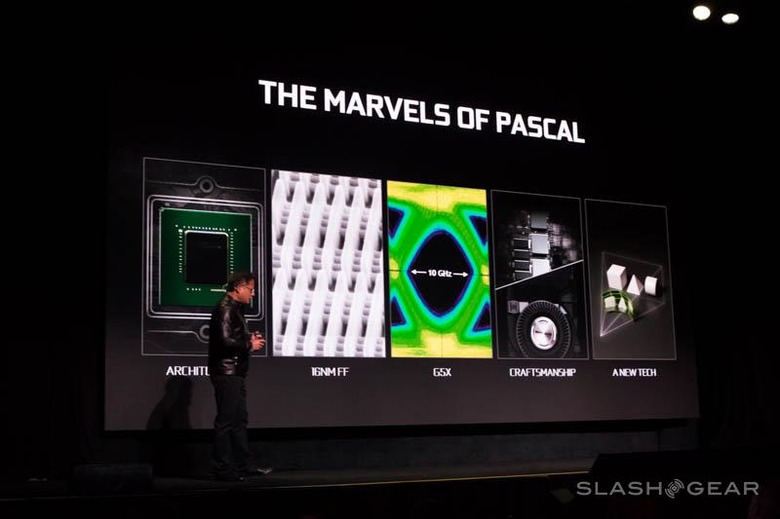 As with every major announcement from the company, founder and CEO Jen-Hsun Huang got on the stage in his signature leather jacket. He discussed a couple of other new ideas that they've been working on, one of which will allow you to take breathtaking in-game photos, and another that's centered around creating significantly better audio in virtual reality. We'll have more in-depth pieces on those later.
While demonstrating how far modern games have come, he showed us short demos of Tom Clancy's: The Division, Rise of the Tomb Raider, and Mirror's Edge Catalyst. He talked about how beautiful they are, and how NVIDIA's technologies have helped shape these games into what they are. He mentioned that each of the demos was running properly at 60 FPS, with every setting maxed out. And that's when he segued into the announcement. All of these games were running on a single GTX 1080. A card that he dubbed "The New King."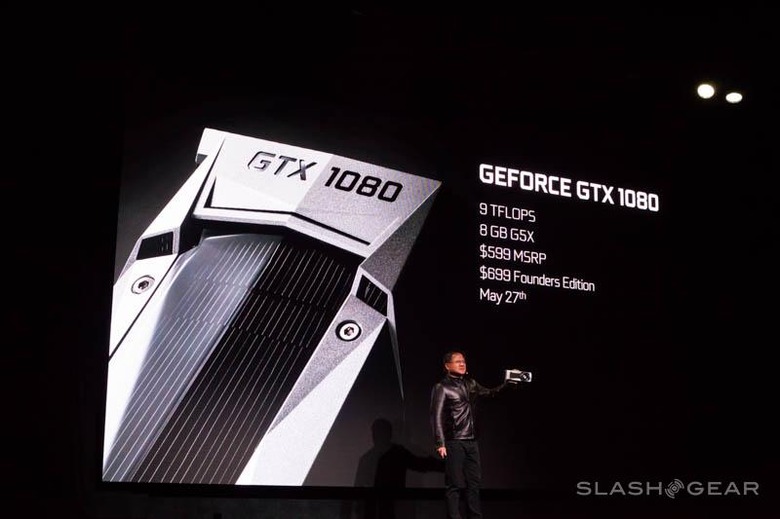 While showing those three demanding games running smoothly while maxed out was nice, that wasn't all. He went on to say that the single card was enough to outpace a pair of GTX 980's in SLI. What's more, it's significantly more powerful than the Titan X. In VR tests, NVIDIA says that it has double the performance of a Titan X. And the price will be just $599 when it launches on May 27. Here's a complete rundown of the specs for the new "King."
2GHz+ OC capability with air cooling
In addition to the standard edition of the card, they will be releasing a special Founder's Edition, which will have a special design, and will have advanced overclocking capabilities. This special edition will retail for $699.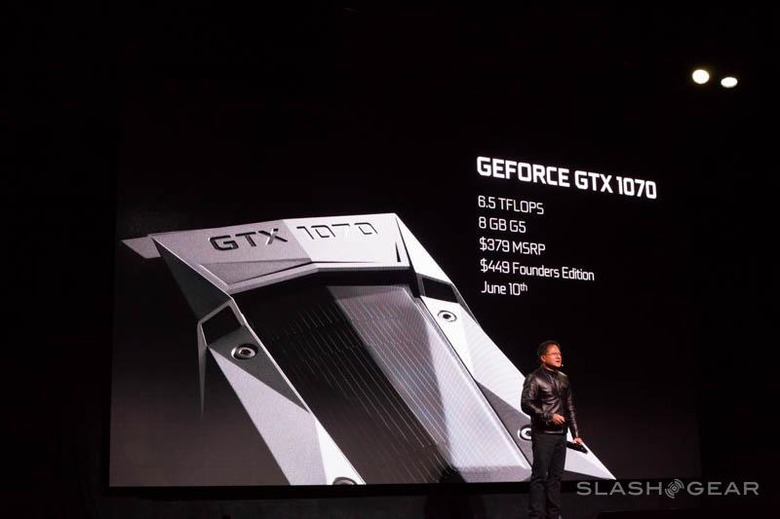 The 1080 wasn't the only card announced, either. As predicted, its little brother, the GTX 1070 also made an appearance. And while it is less powerful, Huang promised that it too, would beat a Titan X in performance. We didn't get the full specs on this card, but it has 8GB of G5 memory, 6.5 TFLOPS, and will retail for $379. It will also have a Founder's Edition, which will retail for $449. Both versions will launch on June 10.