NVIDIA Ansel revolutionizes in-game photography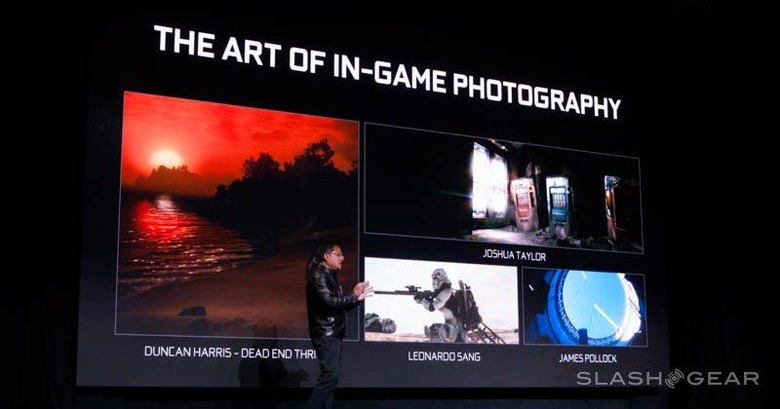 When NVIDIA launched GeForce Experience a few years back, it changed the way we were able to record gameplay. No longer did we need to use some clunky, bloated program like FRAPS to capture our videos. Shadowplay took care of all of that for us, and it's been wonderful. Well last night NVIDIA announced that they would be revolutionizing the way we take screenshots. And it's a big deal.
I may have lost some of you at "screenshots." After all, just hitting the Print Screen key is enough to capture everything on your screen. But what's on your screen isn't always enough. With games like Battlefront, it can be hard to distinguish screenshots from reality. But imagine being able to find the perfect shot, and instead of capturing it as it is on your screen, you could crank up the detail quality and resolution? That's exactly what NVIDIA wants to do Ansel.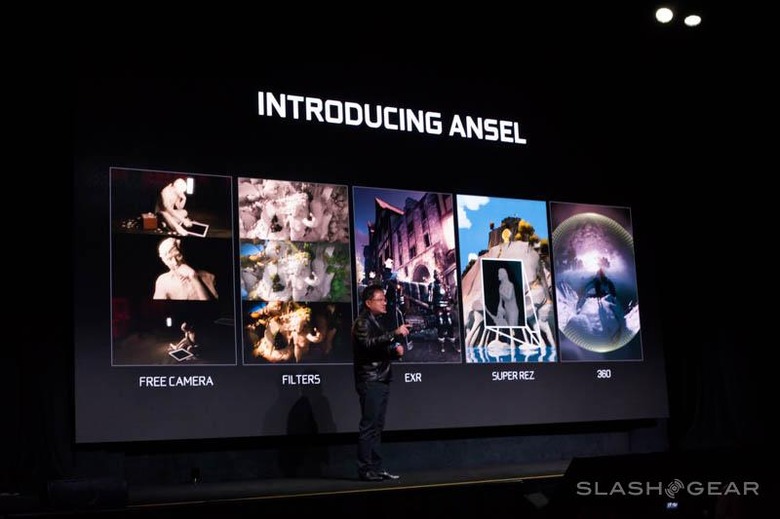 Ansel is the first free motion in-game camera. Utilizing this feature, you can capture a moment in time, in your game, like never before. NVIDIA understands that games themselves are a work of art, and even simply capturing the perfect in-game shot can also be a beautiful art piece.
With Ansel, you can find your shot, and pause the game to capture it. Once Ansel is loaded up, you can start making adjustments. Want to crank the resolution up? Go for it. You can get it all the way up to 61,440 pixels wide. If you're having trouble comprehending that number, the resolution is 32 times higher than what's output on a 4K monitor.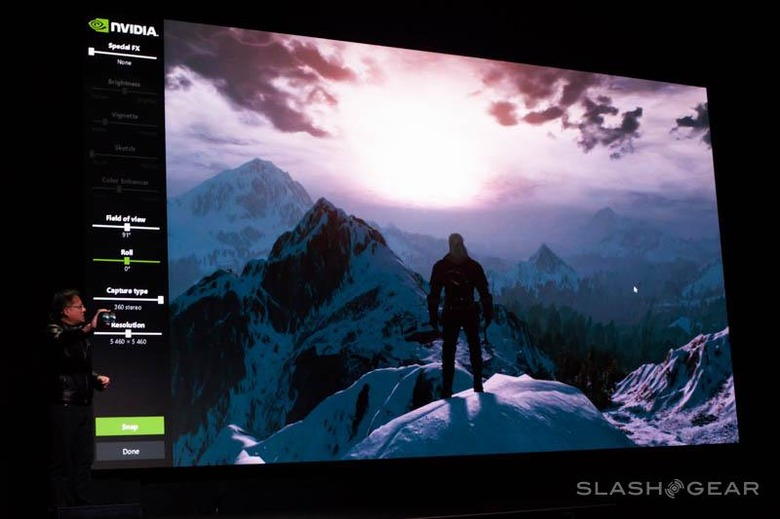 Want to adjust your camera angle? The Free camera mode will let you move your camera absolutely anywhere, to make sure that you've got the perfect shot. You'll be able to apply a number of filters to your shot. You can adjust brightness, color, field of view, roll, and more. Or you can just export the image and take it into Photoshop to work your own magic on it. You'll be able to capture an EXR file, which will give you the highest dynamic color range possible.
With VR increasing in popularity, NVIDIA knows that you want to be able to explore more places with your headset. With this in mind, they also gave Ansel the option to capture a full 360-degree image. Once exported, you'll be able to pop on your Vive or Rift headset, and feel like you're inside of the game you were playing. You can also use it with Google Cardboard, by installing the NVIDIA app on your Android phone. Or use that same phone to freely explore the area simply by looking at the screen and moving it around.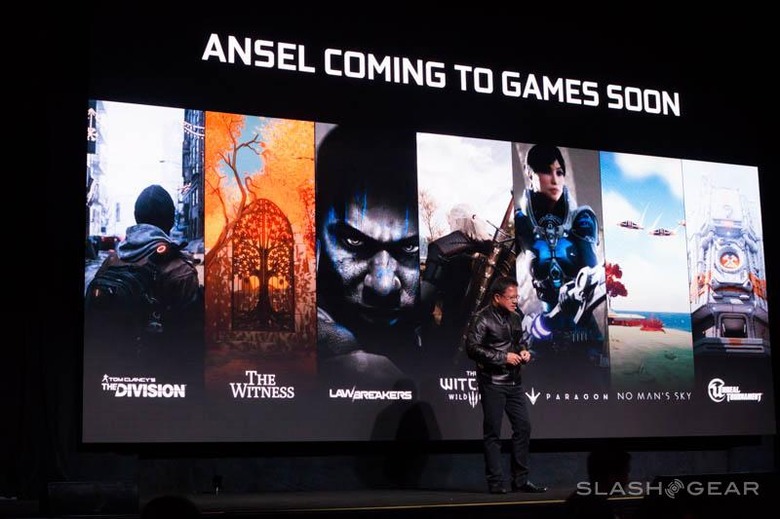 The only downside to this is that the game you're playing will have to support Ansel. While NVIDIA is working hard to get it into as many games as possible, they announced that the feature would soon be available in The Division, The Witness, Witcher 3: Wild Hunt, Paragon, No Man's Sky, and Unreal Tournament.
There was no word on whether this feature would be card-dependent. We'll be clarifying this with NVIDIA later today.
UPDATE: Ansel is compatible with both Maxwell and Pascal GPUs.