What Is Moto C? Motorola's Sub-$100 Phone [Specs, Details, Rumors]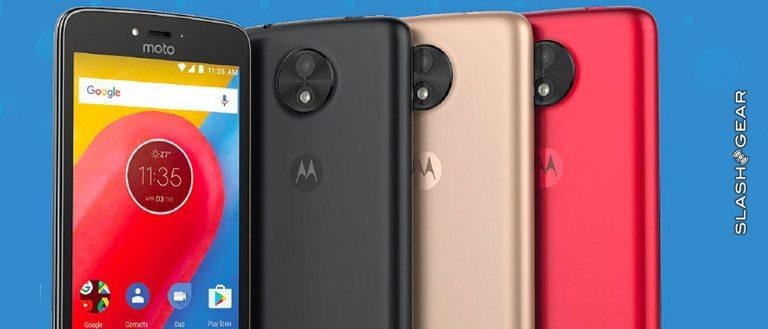 Step aside, Moto G, there's a new super-inexpensive smartphone in Motorola's vision for the future. Having seen quite a bit of success with the Moto G line for the past several years, it would seem that Motorola (now owned by Lenovo) will hit it even lower than before. While Moto G was previously the lowest-cost yet usable smartphone in the world before, leaks suggest that Motorola's moving toward another. The Moto C, as it's tipped to be called, will come in multiple colors.
What's the big deal?
Over the past several years, Motorola has gone through some big changes. They've been acquired by Google, sold by Google to Lenovo, and have made a big effort in revitalizing their place in the smartphone industry with several big moves. One was creating Moto X, a line of smartphones that presented the best of Google's Android while allowing the user to custom-select their hardware features (like casing color and engraving).
Another big move by Motorola – arguably their biggest in many years – was pushing hard on the budget smartphone market. To do this, they released the Moto G, a device that became their best selling smartphone ever. Several years later and, as you'll see in our Moto G5 Plus Review, the Moto G line is still pretty excellent.
Over time, though, the Moto G line stopped being low price leader and started to hit the midrange. With prices at $200 (and thereabouts, and upward), Moto G started to become something other than what it was born as. Motorola's new lowest-price smartphone will be Moto C – so say the leaks.
Where can I get one?
Thus far there's been no official confirmation from Motorola or Lenovo or Google or anyone that the images we've seen and details we're presenting are legitimate. Instead we're relying on anonymous sources supposedly familiar with the industry – and Motorola, specifically. As such, we do not know exactly when (or if) the Moto C will be officially released – though Weibo's Ucanip seems pretty sure about it.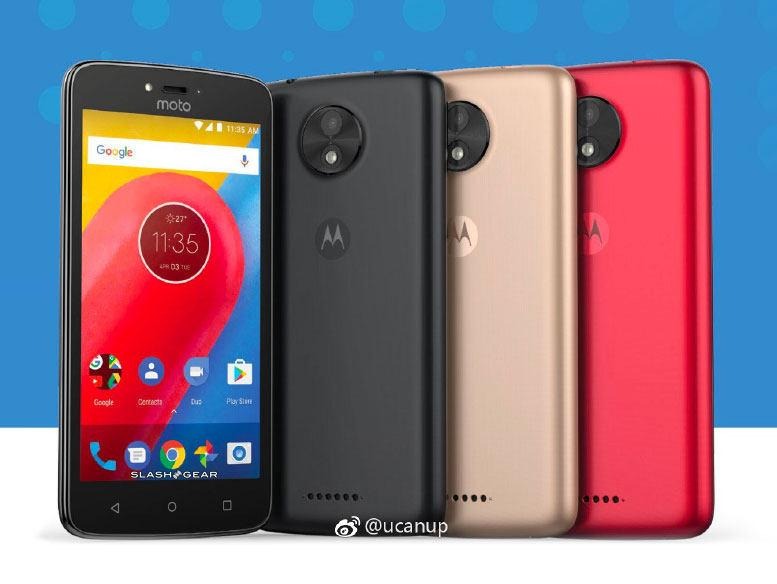 General consensus seems to be that the Moto C could be released by Motorola in several regions starting in late April, 2017. If this is true, there's a chance that it might not come to the United States until later on – maybe May. At that point, it's unlikely the Moto C would be released with carriers – it'd be sold instead by Motorola online, unlocked and off-contract.
What's this mean for me?
It could mean two things. First, if this all turns out to be some extremely elaborate hoax, it means someone wants a cheap smartphone and is willing to spend inordinate amounts of time to pressure Motorola to make it. Second, it could mean that Motorola is once again pushing the lowest price for a decent smartphone downward – that's good news for everyone.
Motorola Moto C
• Display: 5-inch IPS LCD with 720 x 1280 pixel resolution (that's 720p)
• Operating System: Android 7.0 Nougat
• Processor: MediaTek MT6737 / Unnamed Snapdragon
• RAM: 1 or 2GB RAM
• Camera: 8MP with 720p video and LED flash
• Front-facing camera: 5MP with 720p video and LED flash
• Internal Storage: 8 or 16GB with 128GB-capable microSD card slot for storage expansion
• Other Features: Bluetooth 4.1, GPS, EDGE, Micro-USB 2.0, FM Radio, headphone jack, Proximity Sensor, Accelerometer, Compass, Ambient Light, G-Sensor
Of note: Missing fingerprint scanner and NFC and USB is not USB-C. Also note that this device is expected to use the slightly older version of Bluetooth, and that dual-SIM card support is expected, all with GSM connectivity up to 4G LTE. ALSO NOTE: Cameras have also been tipped at 5MP and 2MP, which would be excruciatingly low-end – but it's possible!
If Motorola continues to push the borderline downward, other manufacturers will be forced – or will at least feel the pressure – to create more inexpensive devices, too. Above you'll see a set of specifications for the Motorola Moto C. These specs come from anonymous sources and leaks which are not at all official, and could very well change between now and any sort of announcement Motorola makes.