What is CES, and how do I follow along?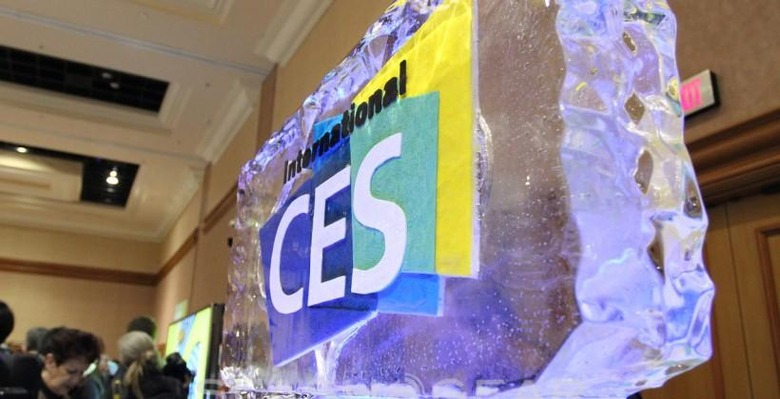 This year at CES 2014 there's already one whole heck of a lot of new technologically advanced devices and software innovation, but for the reader, experiencing the action is much as it's been for quite a few years. Here at SlashGear we've got a sharp team of reporters jumping in on coverage in Las Vegas from very early in the morning to quite-late at night, starting today (Sunday, January 5th), and rolling through the end of the week. For starters, you'll want to follow SlashGear's CES and/or CES 2014 tag portals.
There's a wide variety of different ways we'll be transmitting CES content to you, the user, starting with three collective events. The first of these was CES Unveiled, starting at 4PM PST on Sunday (last night). Next there's Pepcom – Digital Experience which will be taking place at 7PM on Monday – tonight! Finally it'll be Showstoppers, starting at 6PM on Tuesday.
Each of these events last well into the evening today, tomorrow, and the next day. Here we'll be bringing you non-stop hands-on articles with up-close media and reflections on how all of the technology industries newest gadgets feel right off the bat.
You can also move through the week through any of a number of tags associated with your brand of choice. All you've got to do is tap one of the following OR replace the final bit in the URL with a brand name not listed: NVIDIA, Samsung, Valve, Nokia. While major companies like Apple, Microsoft, and Google won't be presenting keynotes in a traditional way, you'll still certainly see a lot of action from each of their camps, be it straight from them or through 3rd-party partners.
If you're interested in a broader topic rather than unique brands, you can also head to tag portals like:
• Gaming
• Mobile
• Software
Stay tuned and make sure to let us know if you happen upon anything that'll be at CES 2014 that you'd like us to head out to the floor and cover!