We didn't expect Kim Kardashian to love BlackBerry so much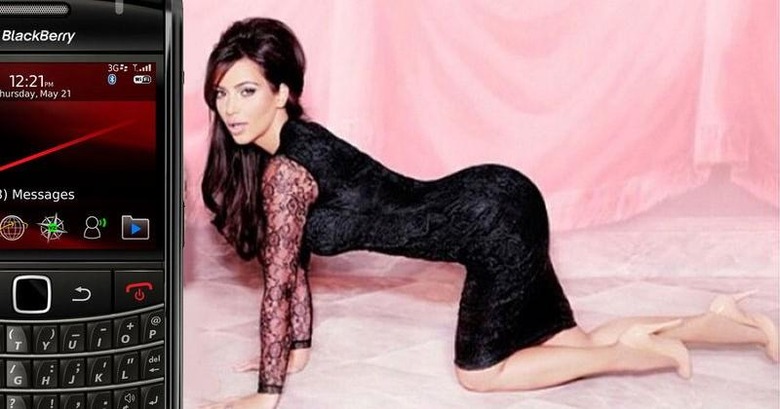 Of all the people who could be the savior of BlackBerry, Kim Kardashian probably wouldn't have been our first guess, but it turns out the reality TV star turned mobile app kingpin could end up single-handedly propping up the second hand market. The controversial star was expected to discuss social saturation and the surprise hit game Kim Kardashian: Hollywood at the Code/Mobile 2014 conference, but she took an interesting detour via ailing BlackBerry and her ongoing collection of devices.
"I love a BlackBerry," Kardashian told a visibly surprised Kara Swisher from Re/code. "Every time I say that, people are horrified that I have a BlackBerry, and I don't understand that reaction."
Turns out, while Kardashian could have her pick of smartphones, there's a particular old model that she keeps going back to.
In fact, it's an old BlackBerry Bold which the star relies on, having not just one but three of them, in case one breaks. When that happens, Kardashian heads to eBay to pick up a replacement.
"BlackBerry has my heart and soul, I'll never get rid of it," she explained. "I do have an iPhone, and I use that for photos, but if you have an email and you need to type fast, you need to have that 'board."
However, before BlackBerry considers signing Kardashian up as a spokesperson – assuming it could afford her – it turns out she doesn't actually have much time for the latest model.
Asked about the unusual BlackBerry Passport, Kardashian admitted that she's yet to play with it.
"I haven't actually turned it on," she confessed, "it was a little large."
Given BlackBerry's poor experience with previous brand ambassador Alicia Keys – who inadvertently tweeted from an iPhone, blamed it on hackers, and was subsequently canned during the firm's downsizing – it could probably do worse than consider signing up the Kardashian family.
IMAGE Kim Kardashian