Waymo is adding "up to 62,000" autonomous minivans to its fleet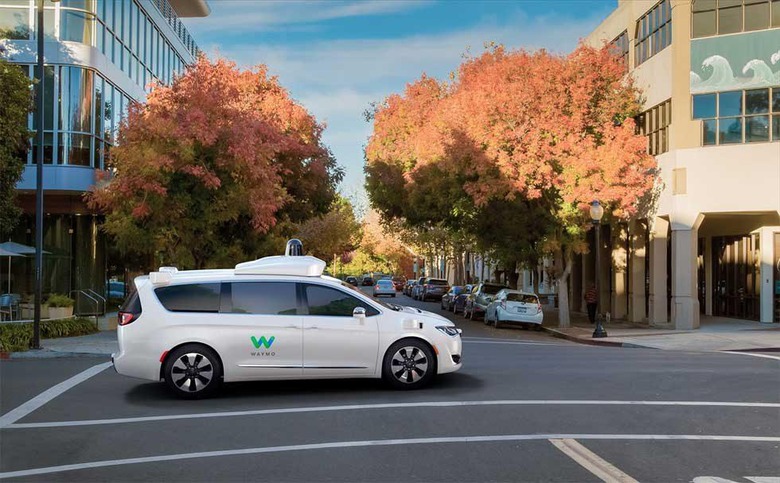 Waymo and Fiat Chrysler are readying a huge upgrade to the autonomous fleet, with up to 62,000 new self-driving minivans on order and the potential for driverless tech to show up in dealerships. The two companies have already worked together, with Waymo using Chrysler Pacifica Hybrid minivans for its operations in Arizona and elsewhere.
Now, in an agreement between Fiat Chrysler Automobiles (FCA) and Alphabet's Waymo announced today, that fleet is set to grow – and significantly. Back in January, the two companies announced that "thousands" of the minivans would be joining Waymo's fleet. That's now been upgraded to tens of thousands.
The additions are expected to begin late this year, which is also the rough timeline Waymo is currently following for the launch of its self-driving transportation service. That will expand the current closed beta – which requires users to apply to Waymo for participation, and then get an invitation to use the cars – to public operations.
That will, unsurprisingly, demand more cars on the road, which appears to be at the root of this particular agreement. It's worth noting that the actual order numbers are fairly nebulous, mind. FCA and Waymo say they're planning on "up to 62,000" of the hybrid minivans being purchased, though how many deliveries that actually translates to in practice remains to be seen. Waymo may well be waiting to see demand for its public transportation service before it finalizes that number.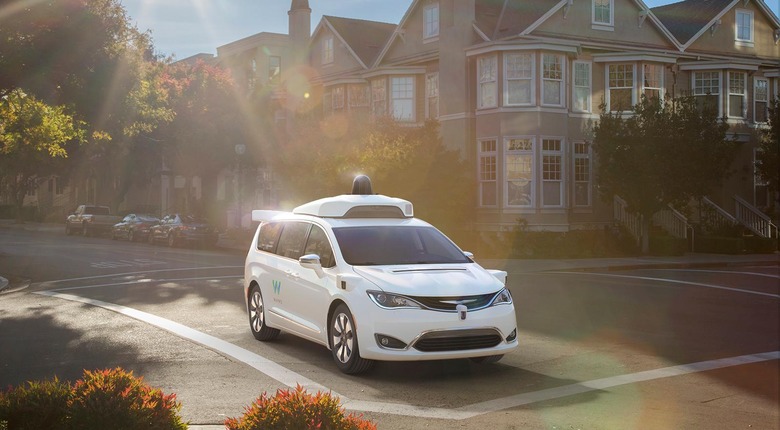 Arguably more interesting, though, is news that FCA and Waymo are in discussions about applications of driverless technology in Fiat Chrysler's range. Those discussions, which were confirmed for the first time today, would see Waymo software used – "potentially through licensing," FCA says – in an FCA-manufactured vehicle. That would be offered directly to retail customers, the automaker explains.
Though details are scant, it would be a marked change to the current expectations for autonomous car deployment. Most companies working on the technology have focused on taxi-style services, at least initially. The cost of vehicles with the necessary sensors, processing power, and other hardware and software would, many in the industry believe, make the costs exorbitant for a vehicle sold direct to drivers hoping to replace themselves at the wheel.
These discussions suggest FCA may see things differently, or at least be willing to explore the potential for autonomous technologies in its regular fleet. "FCA is committed to bringing self-driving technology to our customers in a manner that is safe, efficient and realistic," Sergio Marchionne, CEO of the automaker, said today. "Strategic partnerships, such as the one we have with Waymo, will help to drive innovative technology to the forefront." FCA operates not only the Fiat and Chrysler brands, but Ram, Dodge, Jeep, Alfa Romeo, and others.
Still, Waymo's deal with FCA isn't its only source of cars. Earlier this year it announced an agreement with Jaguar Land Rover, to include the upcoming Jaguar I-PACE electric SUV in its fleet. That, the company explained at the time, would give a more luxurious option for those using the eventual ride-hailing service.