FCA and Waymo expand partnership with "thousands" of Pacifica hybrid vans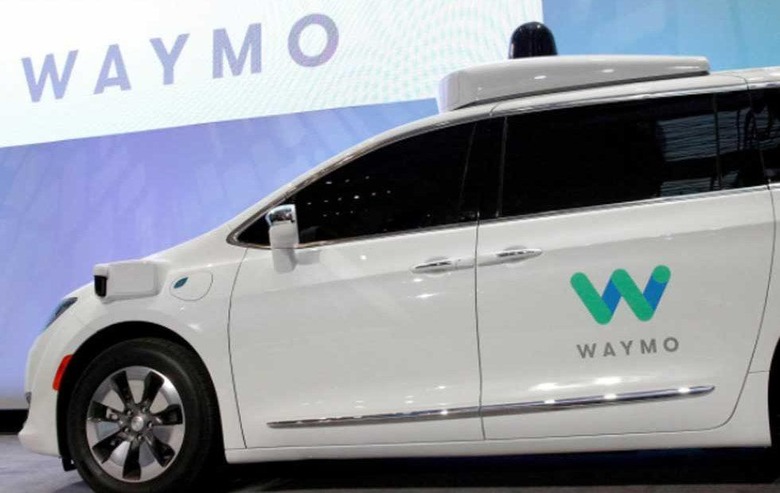 Self-driving car company Waymo and automaker Fiat Chrysler automobiles have announced that they are expanding their partnership. The new deal will see FCA providing Waymo with thousands of Pacifica hybrid minivans. These new vans will be used as Alphabet begins to roll out its public ride-haling service later this year.
There are still mysteries with the deal, we have no idea just how widespread the rollout of the automated ride-hailing service might be. If the rollout is large enough, it could certainly pressure Uber and GM to speed up their own autonomous ride-hailing efforts.
Waymo and FCA have already been working together on autonomous vehicles with Waymo having already taken delivery of 100 Pacifica minivans that were fitted for self-driving testing back in 2016. Another 500 vehicles were delivered in 2017. The biggest mystery is exactly how many "thousands" means.
The first of those vehicles are set to be delivered in late 2018. Neither FCA or Waymo would disclose the length of their agreement. Waymo has stated recently that it has begun testing autonomous vehicles in Atlanta marking the 25th US city it is operating in.
Uber has the largest deal in place for vehicles with an automaker. It announced back in November of last year that it would be buying 24,000 self-driving cars from Volvo under a deal that would run from 2019 to 2021. GM is seeking approval for an autonomous car that lacks a steering wheel, brake or accelerator pedal. It hopes to put that vehicle into its ride-sharing fleet in 2019.
SOURCE: Reuters