Waymo inks huge Renault and Nissan deal to spread autonomous cars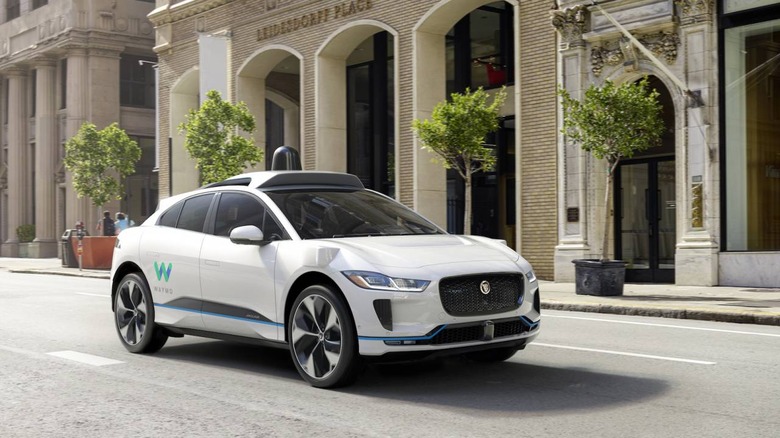 Waymo's driverless cars are headed to France and Japan, with Alphabet's autonomous vehicle devision inking a new deal with Renault and Nissan. The move will see Waymo's technology expand from its current stomping grounds in the US, where in addition to prototype drives it also operates a Waymo One ride-hailing service in parts of Arizona.
The goal is to look at how Renault and Nissan – as leads in the Renault Nissan Mitsubishi Alliance – can use driverless technology for services moving people and goods. It's an exclusive agreement, at least for the moment. None of the parties are saying just how long that exclusivity will last, though Waymo has been forthright in the past that it sees partnering with multiple automakers as key to expanding its self-driving tech.
It's not just a technology issue, of course. Part of the challenge of expanding autonomous technologies into new markets is dealing with the legal and regulatory hurdles. In some cases that means persuading governments and law-makers to update existing road rules to acknowledge vehicles that may not have a human driver at the wheel – or even a wheel at all.
In others, however, there may be no consistent regulation that can be updated in the first place, leaving Waymo and its new partners at the start of a complex – and potentially very time-consuming – journey. "By teaming up with Renault and Nissan initially to research commercial, legal, and regulatory issues related to transportation-as-a-service in France and Japan," Waymo said today, "we're on the path to creating long-term driverless solutions hand-in-hand with the world's largest automaker."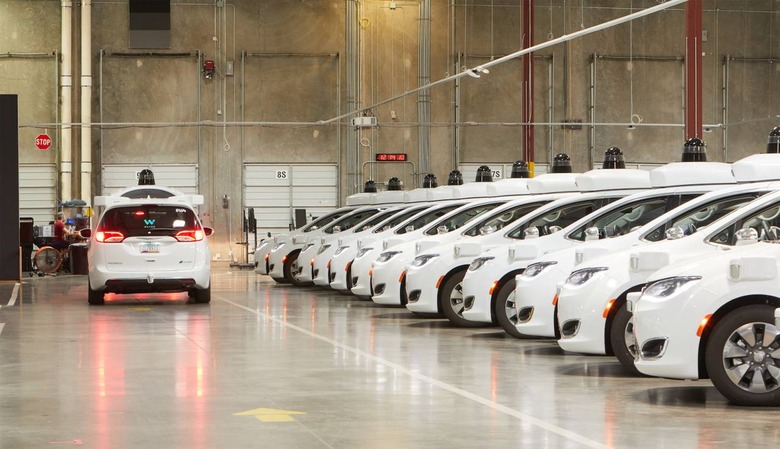 Recognizing this challenge, the partnership's deployment will start off on familiar territory to the automakers. The first autonomous mobility service analysis will take place in France and Japan, where Renault and Nissan have their headquarters respectively. After that, it's expected to expand to other markets – though not, the firms make explicit, to China.
Renault and Nissan also plan to make joint venture Alliance-focused companies in France and Japan, which will be "dedicated to driverless mobility services."
"This is an ideal opportunity for Waymo to bring our autonomous technology to a global stage, with an innovative partner," Waymo CEO John Krafcik said of the deal. "With the Alliance's international reach and scale, our Waymo Driver can deliver transformational mobility solutions to safely serve riders and commercial deliveries in France, Japan, and other countries."
Neither automaker is unfamiliar with autonomous technology. Renault, for example, has been working on prototype vehicles – for both people and goods deliveries – for some years now, and even at one point suggested a commercial product could be on public roads by 2020. Nissan, too, has a lengthy history with self-driving research, and as far back as 2013 we ended up inside a self-driving Leaf EV.
Actually going from prototypes to production, though, is a tougher challenge than many expected, and partnering with a tech company is a shortcut many automakers are likely to take. "Our expertise in the global automotive industry and expertise in strategic partnership will enable us to explore opportunities to grow our portfolio and deliver new value to customers with Waymo, the recognized leader in this space," Hiroto Saikawa, President and CEO of Nissan said of today's announcement.
One uncertainty is just what vehicles the new partners will use for their upcoming services. Waymo currently relies on Chrysler Pacifica Hybrid minivans and has just added the first of as many as 20,000 Jaguar I-PACE electric SUVs to its fleet, though it seems certain that Renault and Nissan will expect their own vehicles to form the basis of their mobility platform.