Watch the Google I/O 2015 live stream here today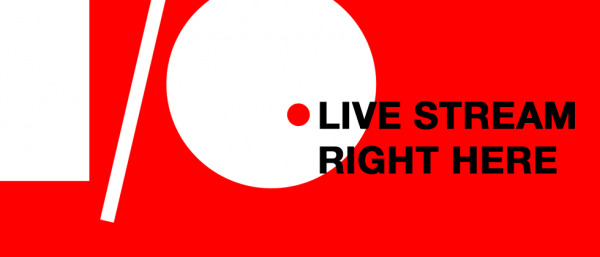 Starting at 9:30 AM Pacific Time Google begins their first big keynote of their developer sessions for Google I/O 2015. This event will be streamed live here – check below for the full stream all day long. This will be the first in a collection of talks given by Google and Google associates over the next couple of days. While all talks will be developer-focused, there's always some interesting information to be had by consumers as well. New phone software, new virtual reality bits and pieces, and new Chrome updates are likely to pop up throughout this morning and the rest of the next couple of days.
First you're going to see the live stream video portal. This will give you access to the main keynote, which, again, starts at 9:30 AM Pacific Time. That's 11:30 AM Central Time, and 12:30 PM Eastern Time. You can also follow along with SlashGear in our main news feed – just hit the logo above this article to see more.
You can also check out more action before the fact and through the week through our [Google I/O portal].
There you'll also find up-to-date news in easily digestible format, just in case Google moves too fast and blows your mind too quick.
We're expecting lots of oddities this year.
Google VR for virtual reality expansion. Hints of the next Android updates in M. A fancy Google IoT software.
Stick around and we'll bring the lot to you!