Was Google's FTC antitrust escape scuttled by Euro stringency?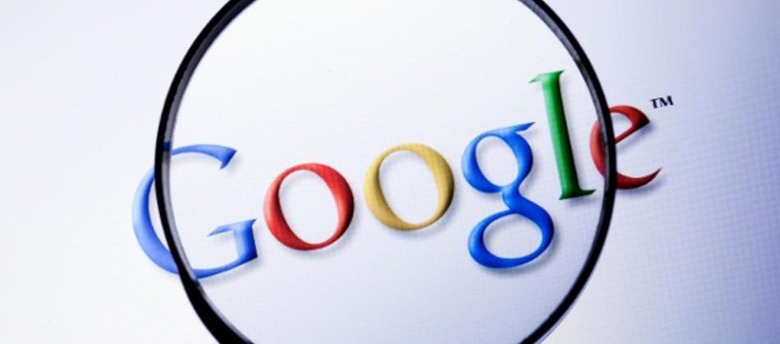 Google's chance of an easy escape from US antitrust punishment was scuppered by the promise of a significantly tougher stance by European regulators, it's claimed, with a prospective "verbal promise" to the FTC suddenly deemed insufficient. The search giant had been poised to agree a series of voluntary concessions in the US, much to the chagrin of rivals like Microsoft, when the proposed deal fell flat; according to Politico's sources, the FTC came under a "barrage of criticism" from involved parties appalled that the EU was likely to insist on a binding agreement to Google's future behavior in Europe.
According to the tipsters, "the decision to keep the investigation open was made after a barrage of criticism hurled at the agency by state attorneys general, Google rivals and others who thought that the European Union was liable to get a better deal requiring a deeper level of commitment" Politico reports.
The chatter of a voluntary US agreement – although unconfirmed by Google or the FTC – was swiftly followed by a statement by EU competition commissioner Joaquin Almunia on the ongoing negotiations in Europe. While Almunia commented that he felt a conclusion to the investigation was in sight, after another meeting with Google chairman Eric Schmidt, he also reiterated his significant concerns into the search company's behaviors, and expectation that an agreement would be pinned down early in 2013.
Those concerns include how Google presents search results – and, according to critics, prioritizes its own services above theirs – and how it integrates data from other sites into its own offerings. For instance, review site Yelp accused Google of scraping its content and including it in Google Places records. Advertising has also been criticized, with Google said to be too clandestine with its systems and too restrictive in how campaign data can be exported to rival services.
Neither the FTC nor the EU is expected to find Google guilty of antitrust, but the fashion in which the inevitable hand-smack is delivered has observers concerned. While initially the FTC looked to be readying a far more stringent investigation, drafting a hardcore litigator and leading to suggestions that the Commission was chasing a result similar to the pivotal Microsoft antitrust findings of the 1990s, the approach appears to have softened in more recent weeks. Google's proposed agreement in the US was reportedly a promise to open up its advertising systems and curtail scraping of rival sites, though it would not be legally bound by that agreement.
In Europe, however, more commitment is apparently being demanded. FairSearch, a campaign group including Microsoft, Nokia, TripAdvisor, Yelp, Expedia, and others, said that it "applauds" Almunia "for seeking to extract a binding set of commitments from Google to end biased search results and other potential legal violations he has identified, and to submit that proposal for market testing."
"This is in contrast to reports suggesting that the US Federal Trade Commission may be willing to accept a voluntary commitment from Google" FairSearch continued, "instead of a binding consent decree that is subject to public comment to ensure any proposed remedies are effective at restoring competition in online services."
Google's next step in Europe is to draft a list of proposed remedies; that is likely to be submitted for EU approval in January 2013, followed by a period of market testing. In the US, meanwhile, the parallel investigation is set to stretch into 2013 with little in the way of insight as to what case the agency will make against Google.