Wacom Bamboo Stylus duo adds ink to iPad, Android tablets and paper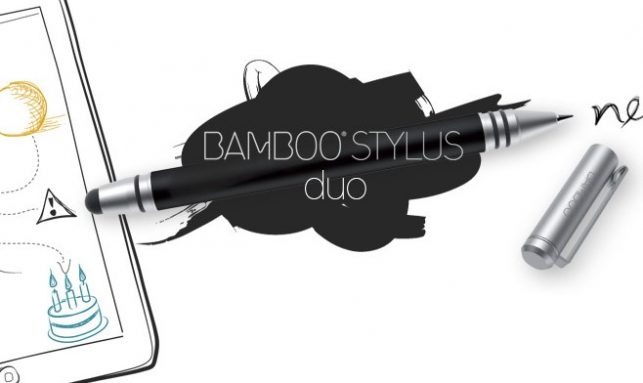 Wacom has outed its latest tablet stylus, the Wacom Bamboo Stylus duo, targeting both iPad and Android slate owners this time but also catering to those moments when you need to use traditional paper. Building on the original Bamboo Stylus for capacitive touchscreens, the new duo version has a blunt fake-finger tip on one end, along with a regular ballpoint pen at the other. Meanwhile, there are new apps to go along with the stylus.
The Bamboo Paper app now comes to Android as well as iOS, a free digital notebook intended for sketching, note-taking and doodling. Wacom says it intends to bolster the apps in the coming months, including adding support for multiple notebooks; however, the Bamboo Stylus duo will also work with other high-profile software like Taposé, Paper and their Android alternatives.
As for the stylus itself, it's not a digital pen like Wacom has provided Samsung with for the Galaxy Note and Galaxy Note 10.1, but it does have a metal body and take regular 0.7mm ball point refills. The stylus nib is also replaceable.
The Bamboo Stylus duo will go on sale from May, priced at £34.99 in the UK. At the same time, the Bamboo Paper apps for iPad and Android tablets will be released for download from the App Store and Play Market respectively.