VW Golf GTI Hybrid Plan Scrapped Claim Insiders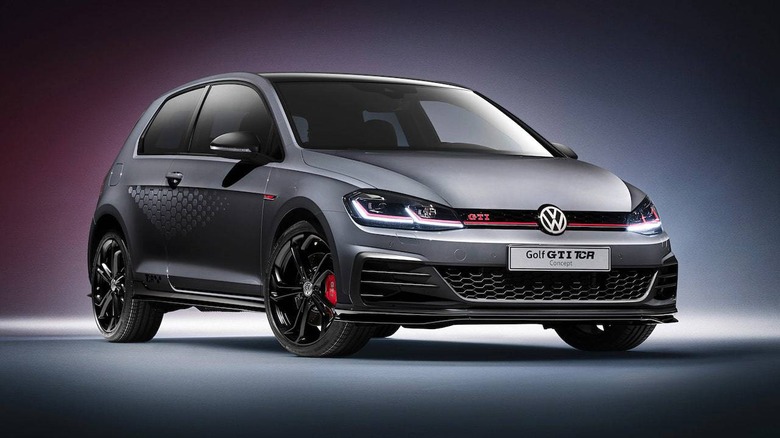 Volkswagen reportedly had a last-minute change of heart with the new VW Golf GTI, shelving a planned switch to hybrid power for the eighth-generation hot-hatch. Expected to make its debut in early 2020, the new car was rumored to make use of an electrified drivetrain that could have boosted low-end power with an electric motor.
For VW, the lure of a hybrid Golf GTI was said to be the possibility of a performance car flag-bearer for its IQ range of electrified vehicles. Unlike the car expected to launch as the ID Neo as a small, affordable electric hatchback, or the ID Buzz electric Microbus, the IQ line-up would combine EV tech with more traditional, internal combustion engines.
Such so-called mild hybrids would use their electrification to fill in performance gaps of the gas or diesel engine they were linked to. VW's original plan, Autocar reports, was to use a 2.0-liter gas engine paired with an electric motor and 48V electrical architecture. The resulting car would not be a plug-in hybrid, but instead charge its battery regeneratively, while braking, as well as with excess gas engine idling. That power could then be used to give a low-end boost.
That, insiders claim, was the plan until as recently as October 2018. Now, though, VW has axed the Golf GTI hybrid scheme, in favor of something more familiar. The new Golf GTI will get a tweaked version of the existing 2.0-liter turbocharged gas engine in the current car, it's said, tuned to suit two versions: one with around 252 horsepower, and another with around 286 horsepower.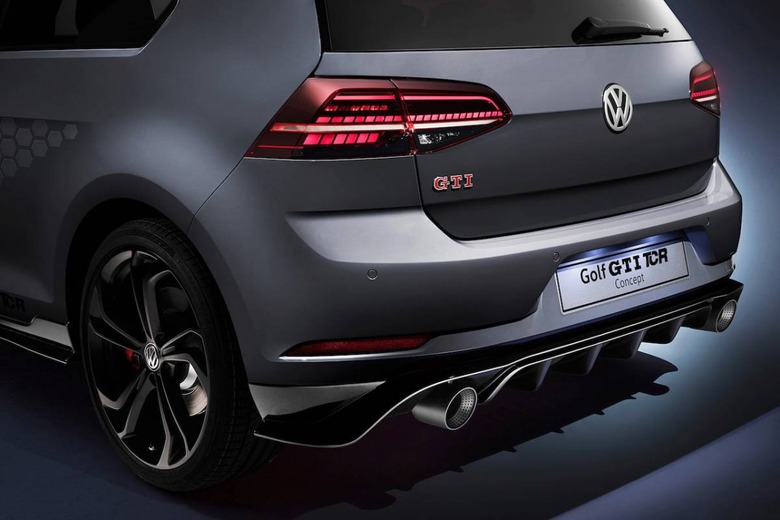 The latter will be badged the Golf GTI TCR, it's suggested, in the process retiring the current GTI Performance model. Both versions will get more torque than the seventh-gen cars. The sources suggest the GTI TCR model will do 0-62 mph in under six seconds.
Likely to come as a relief to enthusiasts is word that the new Golf GTI will still be offered with a manual. In fact, that's believed to be the six-speed transmission currently offered in the car, albeit with updates. It'll be accompanied by a polished version of the existing seven-speed dual-clutch DSG automatic, and both will get a massaged update to the MacPherson strut front and multi-link rear suspension of the current car. Adaptive damping control and a fettled version of the electro-mechanical steering offered today will also be included.
The hybrid system will still be developed, and is said to be on track for a reveal later this year. VW will apparently pair the electrification with either a 1.5-liter gas engine or a 2.0-liter diesel. They're said to feature elsewhere in the new Golf range.
As for aesthetics, slimmer headlamps should take advantage of LED's smaller form, and there'll be more aggressive styling to the front and rear. Gone, though, will be the three-door body style, in favor of solely offering a five-door car. Inside, a digital instrumentation panel, new infotainment system with a larger touchscreen, and optional head-up display are expected.
It's not hard to see why VW might take a more cautious route with its new Golf GTI. A perennial sales success, it also inspires fierce loyalty among drivers – not to mention vocal criticism if that audience is unimpressed by changes. That's not to say, of course, that VW isn't also looking to how an all-electric car – likely for the ID series – could offer an EV taste of performance. After all, with models like the upcoming electric dune buggy concept, the automaker is doing its utmost to demonstrate that EVs needn't be predictable.