VW I.D. Neo promises big things from small EV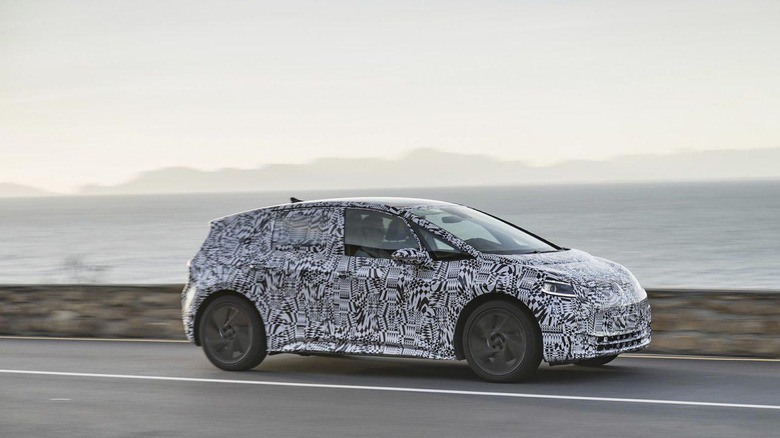 Volkswagen's all-electric ID, the Golf-sized hatchback expected to go on sale in 2020, has been out on the road, though it's not quite ready to come out from behind its camouflage wrap. The EV will be the first to feature Volkswagen's modular electric drive matrix platform, known as MEB, on which numerous cars, SUVs, and other vehicle types will be based.
The importance of the MEB has been increasingly clear over the two years since VW first previewed its "electric Golf" at the Paris Motor Show 2016. In fact the automaker's second concept to use the architecture – the first being the BUDD-e microbus which went on to be known as the I.D. BUZZ Concept – the I.D. took advantage of MEB's inherent flexibility in drivetrain and battery pack size.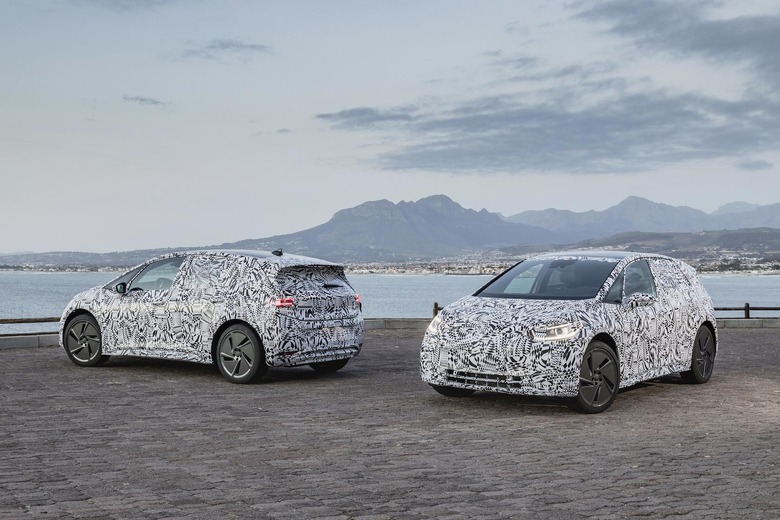 That flexibility includes the scope to dramatically increase or pare back the onboard battery capacity, thus adjusting range (and, as a result, price), in addition to switching between two-wheel drive or all-wheel drive depending on use-case. In the case of the I.D., that meant the promise of up to 370+ miles of range depending on configuration, along with a 125W drivetrain.
Since then, we've seen not only the I.D. BUZZ but concepts like the I.D. CROZZ crossover and the I.D. VIZZION luxury sedan. Production of the I.D. – which has been tipped to launch as the VW Neo – will kick off at the end of 2019, the automaker says, ahead of an arrival in dealerships in early 2020. Of course, that will only come after some extended real-world testing.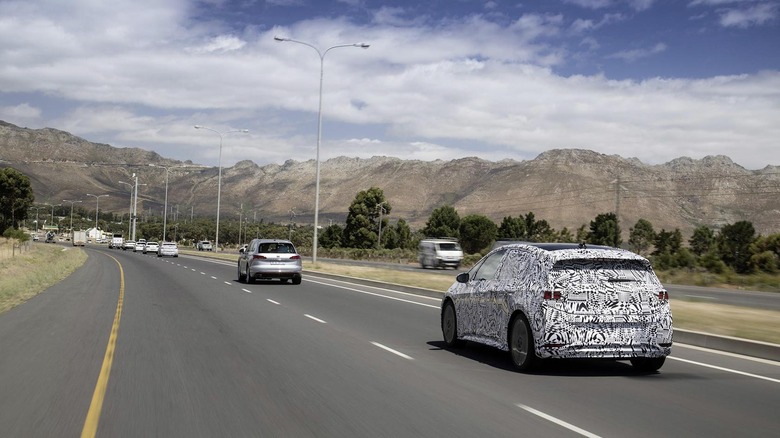 It's that testing which Volkswagen is lifting the curtain on, at least a little, today. Specifically, a pair of I.D. prototypes have been prowling the streets of Cape Town and its nearby mountains and coastal roads, ironically in search of high temperatures and traffic jams. Instead, the cars found only moderate congestion and reasonable weather conditions, though that didn't apparently stop the testing.
That includes "almost 200 kilometers" – around 127 miles – of range on the dashboard, even with a less than half-charged battery, VW says, and acceptable temperature performance from the new battery unit. It's an opportunity to make fine adjustments, too. A "slight dip in performance" after starting on one of the prototypes gets flagged for electronics tweaks, for example, while finessing the steering to feel more responsive also goes on the to-do list.
"Unlike the majority of its competitors, Volkswagen is not targeting one of the larger models to start, with successive shrinking then in electrified volume segments," the automaker points out. "Rather the company's plan is to launch its all-electric offensive at the heart of the brand with the ID. compact class model."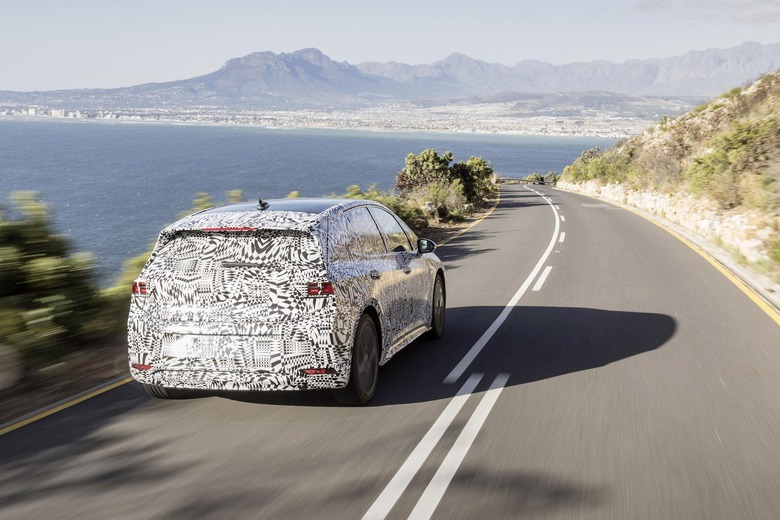 With more than 220 lb-ft of torque on tap, and a turning radius under 33 feet, that should make for a potent little city car. It'll also offer plenty of tech, though likely much of it will be optional. The prototype cars are said to include head-up displays, a new driver instrumentation display, and a central control screen. VW isn't quite ready to preview those yet, making sure they're thoroughly covered up whenever the I.D. test-mules are parked.
Obsessive refinement is going to be key, if Volkwagen is to achieve its electrification goals. The automaker had already committed to having around 20 fully electric models in its line-up by 2025, and is aiming for 1m+ unit production numbers for EVs alone by then too. Earlier this month, VW announced it would be accelerating the conversion of existing factories to electric vehicle production, as well as cutting down on the numbers of variants for traditional internal combustion powertrains on the expectation that they'll be less prevalent as time goes on.