VW crossover EV to offer US drivers a Model Y alternative in 2020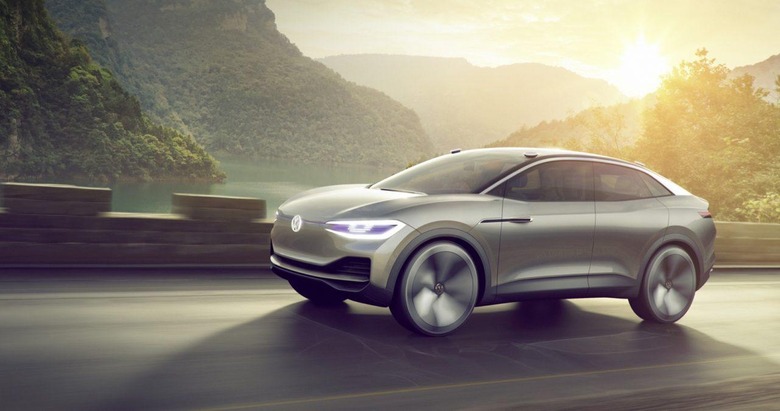 Volkswagen's first all-electric car in the US on its next-generation MEB platform will play right into the tastes of American drivers, the automaker has reportedly confirmed. MEB, or the "Modular Electrification Toolkit", is VW's newest architecture for green driving, a highly flexible underpinning that has already been used as the basis for a number of different electrified concept cars. Now, we have some idea of which of those will translate to dealership appearances.
According to Automotive News, VW execs have confirmed that the first MEB-based vehicle for the US market will be a crossover. The as-yet unnamed car will be all-electric and is expected to launch sometime in 2020.
It's a sensible decision, given the tastes of the North American market currently. Crossovers and SUVs are currently carrying auto sales, while sedans and other segments struggle to find buyers. It could well leave other automakers wondering if they've made the right roadmap decisions, too; Chevrolet, for instance, is said to be mulling the fate of the Volt hybrid and considering rebooting it as a crossover instead.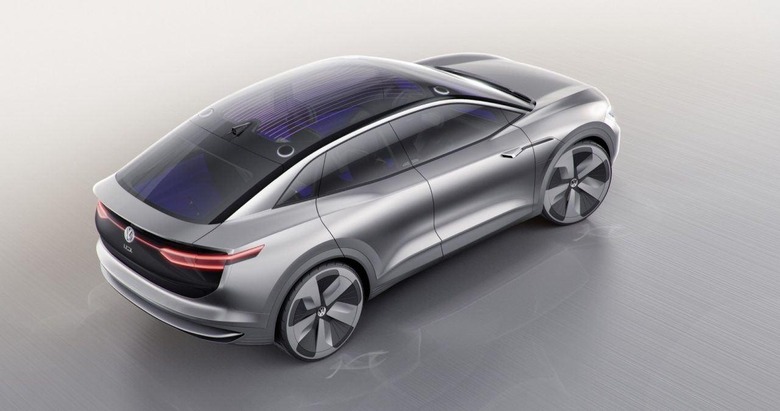 Still, it's at odds with earlier reports that Volkswagen would first release a hatchback EV from 2020. Expected to be based on the VW I.D. Buzz concept, that was also said to be aggressively priced, undercutting Tesla's Model 3 significantly. One possibility is that, while the hatchback EV will launch in some markets – such as Europe – it'll be a late arrival to the US, or even skip it altogether.
That flexibility is a core value proposition of the MEB platform, after all. The architecture is designed to serve as the basis of a wide range of body styles, sizes, and overall propulsion. MEB could underpin a compact city car with front-wheel drive electric motors, for instance, or a practical midsize hatch with rear-wheel drive. Alternatively, it could offer all-wheel drive and an SUV or crossover body.
VW showed off what the latter might look like back at the Shanghai auto show in April of this year. Dubbed the I.D. Crozz, the oddly-named concept car promised the same interior space as the 2018 VW Tiguan, but with smaller exterior dimensions. With 302 horsepower and a top speed of 112 mph, the car would be capable of more than 300 miles of range on the European cycle, VW suggested, while with a 150 kW DC fast charger its batteries could be charged to 80-percent in 30 minutes.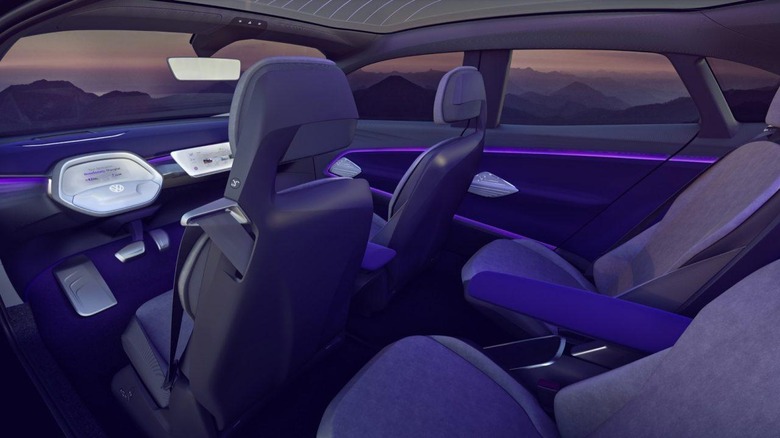 Whether the eventual electric crossover VW launches in the US will look anything like the I.D. Crozz remains to be seen. Certainly, some of the concepts more unusual features, like headlamps that mimic the movements of human eyes "waking up" or "glaring" during aggressive driving, are unlikely to make it to production.
It'll have some strong competition, mind. Tesla plans to begin production of the Model Y, its own crossover, in late 2019 or early 2020 if all goes to plan, for instance. Based on the same platform as the Model 3, it'll be more affordable than the full-size Model X SUV, but still include features like Autopilot.