VW accused of "willful and systematic" diesel cheating as top execs named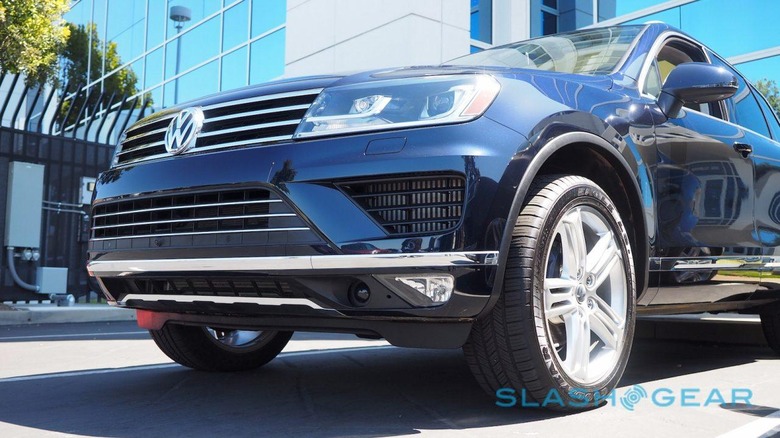 Volkswagen may be doing its best to placate diesel owners, but new lawsuits filed in the US lay the blame for dieselgate on pervasive corporate culture not just a few bad staff. Painting a very different picture of the internal politics of the automaker, the New York and Massachusetts attorneys general accused the company of harboring a "willful and systematic scheme of cheating" today in state lawsuits.
VW's stance on the ongoing emissions scandal has been that only a handful of people were aware of the so-called "defeat device" installed in hundreds of thousands of 2.0-liter and 3.0-liter diesel cars. That system monitored for when the car appeared to be undergoing emissions testing, switching into an atypical mode to drastically cut the production of gases limited in clean air regulations.
As a result, the Volkswagen and Audi vehicles implicated could emit anything up to 40x the legal limits of nitrogen oxide and other gases when on the road normally.
Last month, details of VW's settlement to 2.0-liter diesel car owners in the US were finally revealed. The company has agreed to buy back every car for its pre-scandal market price, or alternatively fix it – assuming, that is, it can reach an agreement on the nature of the repair with environmental agencies and regulators.
Meanwhile, there'll be a cash payout for impacted customers, and a significant fund set aside for clean air restitution including building out zero-emission technologies for future transportation.
Altogether, the package is estimated to be costing Volkswagen nearly $15bn.
However not everybody is convinced that a few bad apples led to the scandal. Where VW maintains executives did not know of the device's installation, the new complaints claim top level management – including Matthias Müller, current chief executive of Volkswagen, though at the time project management head for Audi – knew that at least some cars would not meet US emissions standards.
"The allegations against Volkswagen, Audi and Porsche reveal a culture of deeply rooted corporate arrogance," Eric T. Schneiderman, New York's attorney general, said in a statement, "combined with a conscious disregard for the rule of law or the protection of public health and the environment."
In addition to Müller, the New York suit names former head of Audi development Ulrich Hackenberg; former engine and transmission development for Volkswagen and Audi, Wolfgang Hatz; and former head of Volkswagen brand development, Heinz-Jakob Neusser. Former chief executive Martin Winterkorn, who resigned in September 2015 when the Environmental Protection Agency made its first claims, had previously been named in German cases.
Volkswagen has dismissed the new claims. "There is no credible evidence to support the allegation regarding Matthias Müller ... it does not bear scrutiny," a spokesperson told the NYTimes.
The spokesperson also claimed that many of the allegations had already been addressed, as part of the $15bn settlement.
It's unclear at this stage what penalties New York or Massachusetts are seeking.
VIA NYTimes