VW dieselgate settlement: What you need to know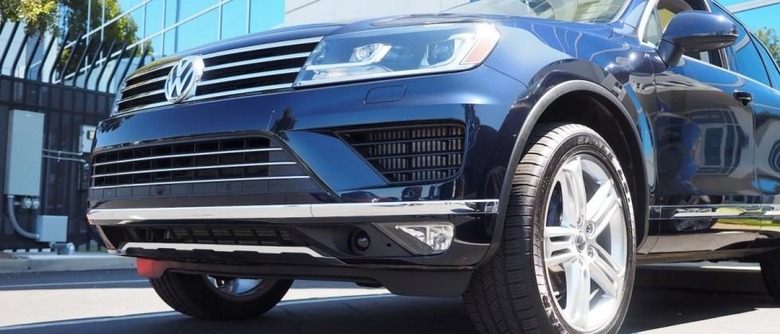 Volkswagen has agreed a nearly $15bn fund to cover the majority of dieselgate complaints in the US, offering to buy back or repair emissions-cheating cars, plus throw in a cash bonus. It's been a complicated path to this point, and it's not all settled yet – today's settlement only covers the 2.0-liter TDI engine, which is not the only powerplant in VW's line-up accused of misleading in emissions tests – but it's big news for almost half a million US owners.
It's a three part settlement, with Volkswagen agreeing with the US Department of Justice (DOJ) and the State of California, the US Federal Trade Commission (FTC), and private plaintiffs representing VW owners.
Of the approximately 499k cars with the particular 2.0-liter TDI diesel engine sold in the US, VW says, approximately 460k bearing the VW badge and 15k wearing Audi's rings are currently in use and thus eligible for the settlement.
First, drivers will have the option to terminate their lease, or sell back their car to VW. The price for the latter will be based on the Clean Trade-In Value from September 2015's NADA Used Car Guide – published before the dieselgate issue was made public – "with adjustments for factory options and mileage."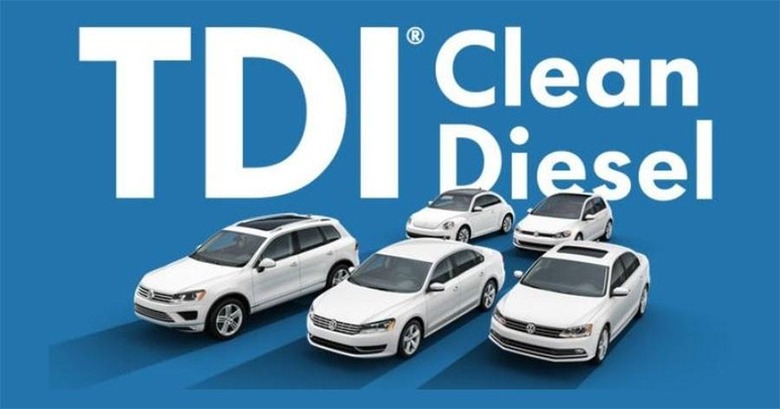 Alternatively, VW will offer to modify the cars in order to bring them in line with emissions requirements, and keep them. That assumes a modification is approved, something which is still a work-in-progress. It'll be accompanied by extended warranties and "lemon law" protections.
Either way, there'll be a cash payout that goes with any of the settlements. That'll vary according to owner, but is expected to range from $5,100 to $10,000.
To cover all this, Volkswagen will set aside $10.033bn which, the company says, should be enough to pay for everything even with 100-percent owner participation.
Meanwhile, to pacify the EPA and CARB, there'll be an extra $2.7bn paid, over three years, into an environmental trust. That'll be managed by a court-appointed trustee, who'll see it goes to schemes that help in remediating the excess nitrogen oxide the offending engines released.
Finally, VW will invest $2bn over the next decade into zero-emissions vehicle infrastructure, access, and awareness initiatives. That will be of a little help to the automaker itself, mind, given it has its own ambitious plan to get 30 electric vehicles on the road by 2025.
The details of the settlement still need to be approved by the judge overseeing the federal proceedings before it can go ahead. Assuming that happens, owners of VW and Audi cars needn't do anything: they'll be contacted automatically and guided through the next step of the process.
The first buy-backs and lease terminations could begin as soon as fall 2016.
As for the remaining powertrains, any settlement there is still a work-in-progress. "Volkswagen continues to work expeditiously to reach an agreed resolution for affected vehicles with 3.0L TDI V-6 diesel engines," the company said today.
Of course, while getting customers back on side is one thing, the settlement doesn't address the losses encountered by VW dealers who, in many cases, have seen sales tumble amid the PR nightmare.
Similarly, there's no word on a settlement for TDI owners outside of the US.