Volvo's take on Maybach-style luxury swaps seats for iPads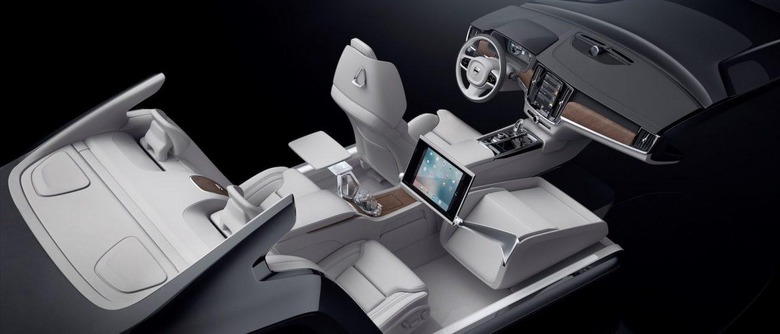 Volvo may be playing catch-up to the German automakers in the chase for max-opulence, but its latest play shows the top-end S90 could be some very nice digs indeed. The Swedish firm may not be quite ready to reveal its S90 Excellence – the flagship version of the luxury sedan – but it is happy to give us a glimpse of what the interior could look like.
Dubbed the S90 Excellence Lounge Console concept, it follows in the tread-marks of last year's similar concept for the XC90 SUV. Most notably, it ditches a whole seat in order to make things more comfortable for those being driven.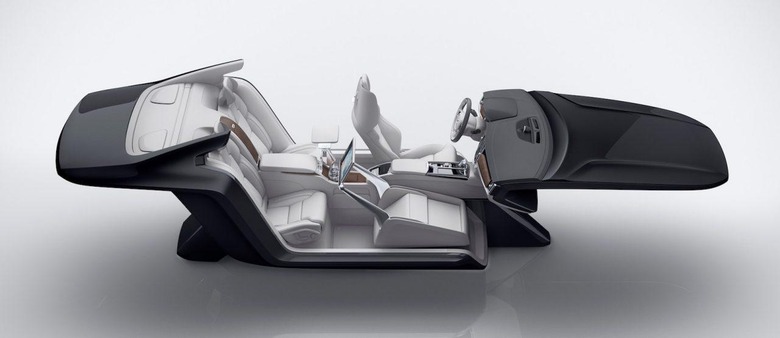 It's not uncommon for the front passenger seat in a luxury sedan to be marginalized so that the person sitting behind it can stretch their legs out – Mercedes-Maybach does it particularly well – but in Volvo's concept the whole chair is done away with altogether. In its place there's a motorized ottoman.
There are, the car company points out, several good reasons for such a design. For a start, it's a place to put your legs up – heated, naturally, just like the rear seats themselves – but it also offers a nook to store your shoes, too.

However, a fold-out display – with what looks to be a 12.9-inch iPad Pro – can be summoned, folding out and up, and joining a large table that lifts from the center console. Add a wireless keyboard and you have a mobile workstation, hooked up to the S90's integrated mobile hotspot.
That same tablet serves up multimedia when the seats are reclined, with a fridge for keeping the champagne cold and special glassware – made from crystal produced by Swedish glassmaker Orrefors, which also provides the S90's eye-catching shift grip – sitting in heated/cooled cupholders.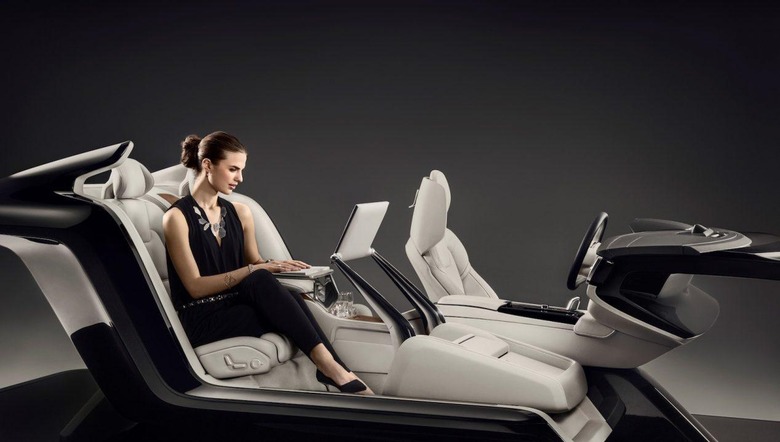 A motorized touchscreen rises out of the middle of the console, and controls the seat and ottoman position, massage functions, the retractable display, and other features.
How much of this will make it to the production S90 Excellence remains to be seen, but it's notable that Volvo has chosen the auto show in Beijing – a country where the standard of the rear-seat accommodation is particularly important – to debut what it's still referring to as a "concept" of the car's interior.