Volvo unveils new Lounge Console concept for those who like to be driven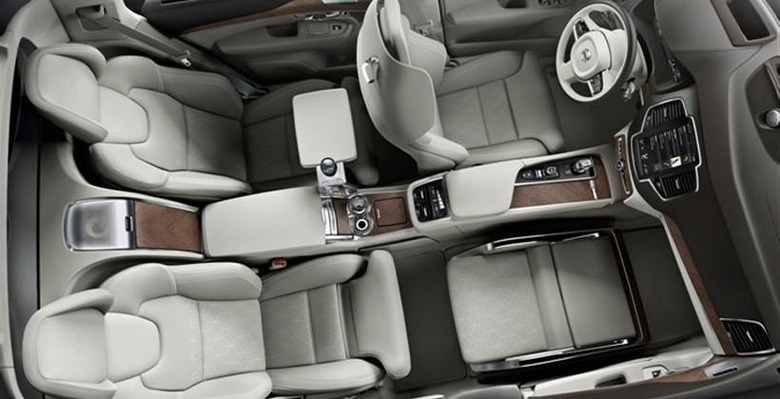 About a week ago, we talked a bit about the Volvo XC90 Excellence that is an SUV aimed at bringing comfort to both rear seat passengers. That SUV sat four people with both back seat passengers getting more legroom and lots of amenities. Volvo has rolled out another new concept at the Shanghai Auto Show called the Lounge Console.
The Lounge Console replaces the front passenger seat in a car with a console of sorts that aims to give the rear seat, passenger side passenger all the comfort in the world. The passenger side rider gets a space twice as long with what looks like a fancy foot stool that can very nearly turn into a bed for long commutes.
Volvo says that the car is aimed at busy chauffeur-driven business people. The Lounge Console can be used as a large worktable that opens to reveal a lighted vanity mirror and storage tray for jewelry or personal accessories. The table rotates 90 degrees and powers forward to reveal a 17-inch media screen.
A space below the cushioned leg rest has storage for shoes and there is a lockable storage box inside. The only odd thing about the design is that with the front passenger seat gone, the driver can look directly at the passenger in the back taking away any semblance of privacy in a system designed for a vehicle with no panel separating driver and passenger.
SOURCE: Volvo