Volvo sets tough EV goals for this brave new Tesla world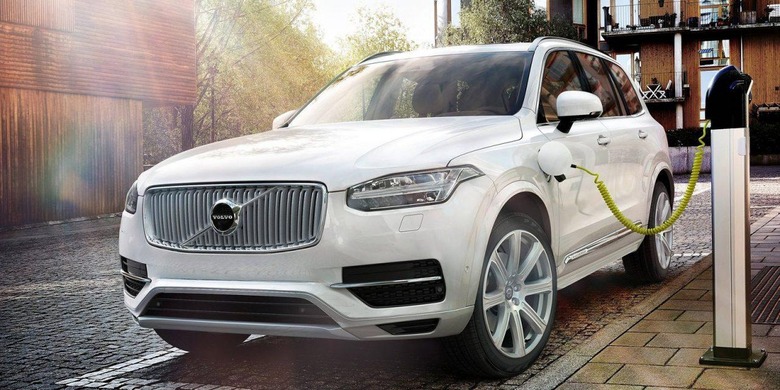 Volvo may be one of the old-school when it comes to age, but the Swedish automaker is looking to take on Tesla with an ambitious electrification plan for the next nine years. "By 2025 we will have delivered 1 million electrified cars to the market," Volvo president and CEO Håkan Samuelsson announced today, as part of the company's 2015 sustainability report.
It's part of what Volvo has dubbed "Omtanke", the Swedish word that means not only "consideration" or "care", but "to think again". Overall, it's the automaker's sustainability commitment, including equal opportunities for female managers, avoiding deaths and serious injuries related to Volvo cars, and more.
For instance, Volvo says it aims to have 35-percent of its roughly 300 top management positions filled by women by 2020, and 35-percent "internationally diverse". Right now, 25-percent of those positions are held by women, and 26-percent are non-Swedes.
Meanwhile, Volvo plans to be climate neutral in its operations by 2025, and even before then, to see that nobody is killed or seriously injured in a new Volvo by 2020.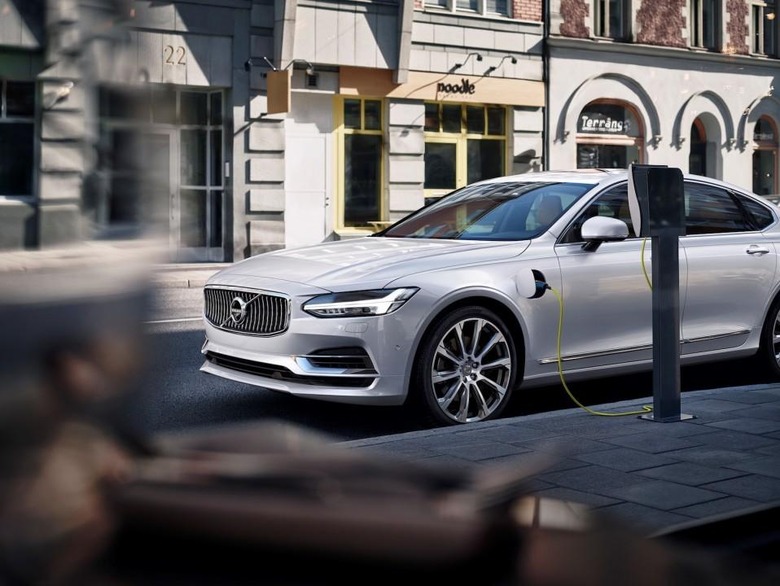 It's the electrification plan that is arguably most ambitious, however. Volvo currently only has one plug-in hybrid on the market, the XC90 T8 SUV, though a T8 version of the S90 luxury sedan is expected later in the year.
By 2025, the company claims, there will be at least two hybrid versions of every model in its range. Some will be built on the Scalable Product Architecture (SPA) which forms the basis of the XC90 and the S90, not to mention the upcoming V90 wagon and full 60 series refresh, but others will use the new Compact Modular Architecture (CMA) that will underpin the new 40 series cars in a variety of body styles.
That'll include an all-electric car due to launch by 2019, though the first CMA-based models are expected to hit forecourts by 2017.
Altogether, Volvo says it's aiming for a full one million electrified car sales – counting every model cumulatively – in less than a decade's time.
Volvo's approach to electrification with the XC90 T8 has seen it pair a smaller-capacity, turbocharged and supercharged 2.0 gasoline engine with a set of electric motors. The SUV can be used in pure-electric mode, running for around 17 miles at speeds of up to 75mph on a full charge, or in a hybrid mode where both electric motors and gas engine work in tandem.
Finally, there's a "Power" mode where the gas engine runs continuously for maximum performance.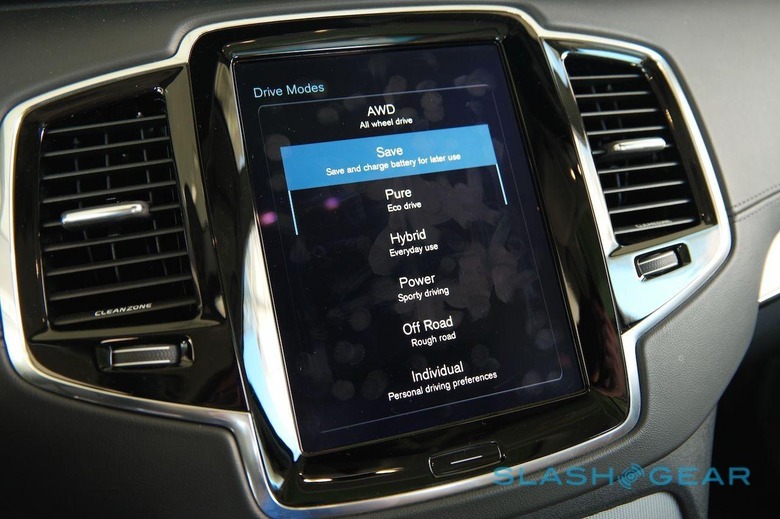 What remains to be seen is just how low Volvo can bring the cost of its electrified models if it hopes to compete with upcoming vehicles like Tesla's Model 3, as well as premium hybrid offerings from rivals like Mercedes-Benz, Audi, and BMW.
The T8 hybrid starts at over $68,000, for instance, while the gas-only versions of the car begin at around $44k. Volvo is yet to confirm pricing for the S90 T8 version, but it's expected to carry a significant premium as the top-spec model in the luxury sedan's range.
That may well all depend on whether Volvo decides to bring the most-affordable 40 series to the US market. Currently, the V40 – a five-door hatchback, and the only remaining model in the company's 40 series – is only sold in Europe, not North America. It is not yet available as an electrified car, however.