Volvo is using Android for its new infotainment system [UPDATE: Audi too!]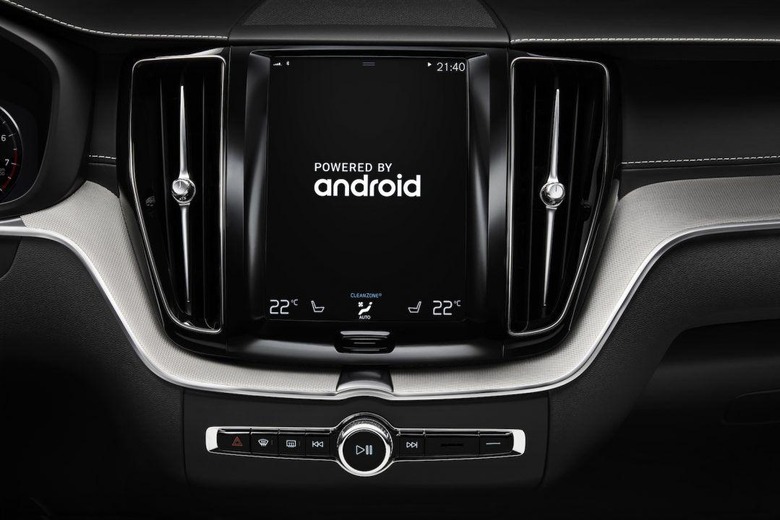 Volvo and Google are teaming up to build a new, Android-based dashboard for future cars from the safety-obsessed Swedish automaker. The partnership will see the next generation of Volvo's current Sensus infotainment platform built on Android, co-developed by the car company and Google. According to Volvo, we should be seeing it show up on a new car within two years.
At first glance, not much is expected to change in the switchover. "With the advent of Android we will embrace a rich ecosystem while keeping our iconic Volvo user interface," Henrik Green, senior vice president of research & development at the automaker says. "We will offer hundreds of popular apps and the best integrated experience in this broad, connected environment."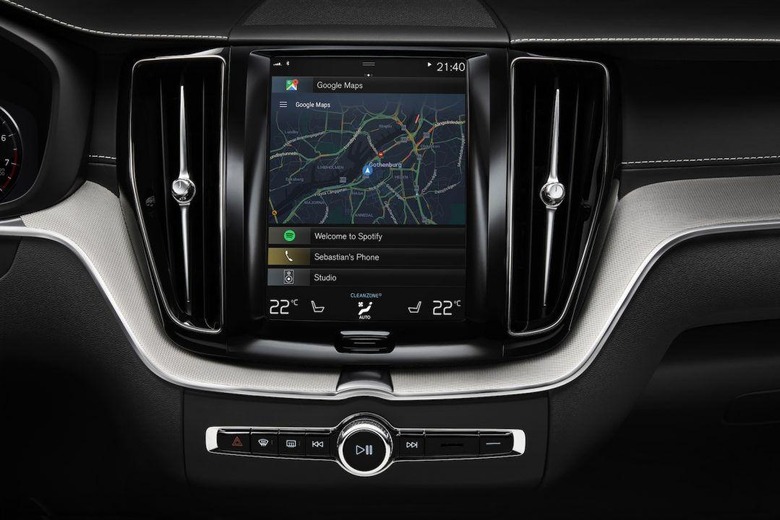 It's that backdrop of huge developer support that Volvo is hoping to tap into. By ensuring compatibility with the same apps that people currently run on their phones and tablets, its cars will be able to tap into an exponentially larger portfolio of software than currently. Given the pressure automakers are under to match what their dashboards offer to the smartphones owners have in their pockets – or else see their homegrown infotainment subsumed by Android Auto or Apple CarPlay – it's unsurprising that it's a key focus for the firm.
Volvo has, in fact, been among the swifter to embrace new dashboard technology. Its Sensus system relies on an iPad-style portrait touchscreen and supports various third-party apps like Spotify. When a phone is plugged in, part of the screen can be turned over to Apple or Google's automotive interfaces, but without also hiding the native functionality for features like HVAC and navigation.
Although it's unlikely that the current version of Sensus as on the XC90, S90, and V90 Cross Country will be upgraded to the Android-based version a couple of years down the line, there's some Google-flavored love there too. The automaker is working with the software giant on an update to add Google Local Search to Sensus Navigation, opening the door to contextual points-of-interest. That will be available to owners of Volvo's recent cars.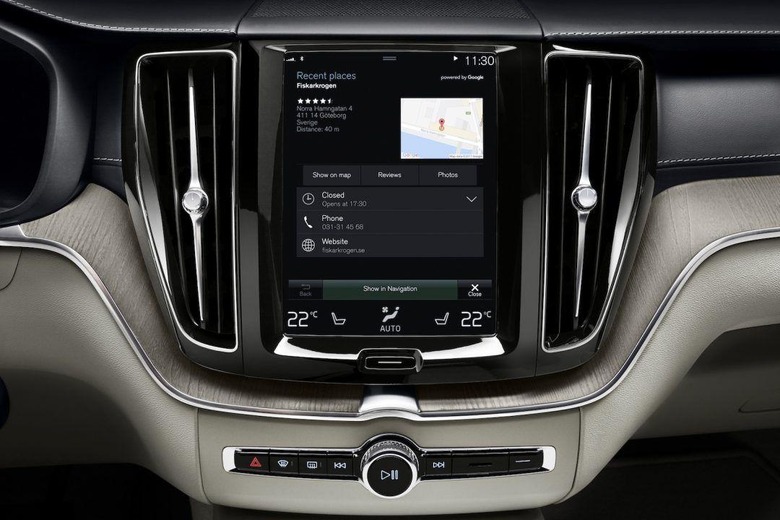 It's not the first time we've seen Google make deep inroads into the automobile. Fiat Chrysler announced it would be integrating Android Nougat into its Uconnect infotainment system back in January, promising the same interface that drivers of its cars were familiar with, but with all-new underpinnings. As with Volvo, the justification for the OS change was that it opened the door to a huge number of third-party apps and services.
For automakers, it's a delicate balancing act. Having long controlled exactly what drivers see in front of them, the demands for greater connectivity, personalized content, and more advanced services have run headlong into the traditionally glacial development cycles of even the most modern vehicles. Head-units that once would be considered advanced because they support satellite radio and live traffic updates now look archaic in comparison to what's readily accessible on a smartphone.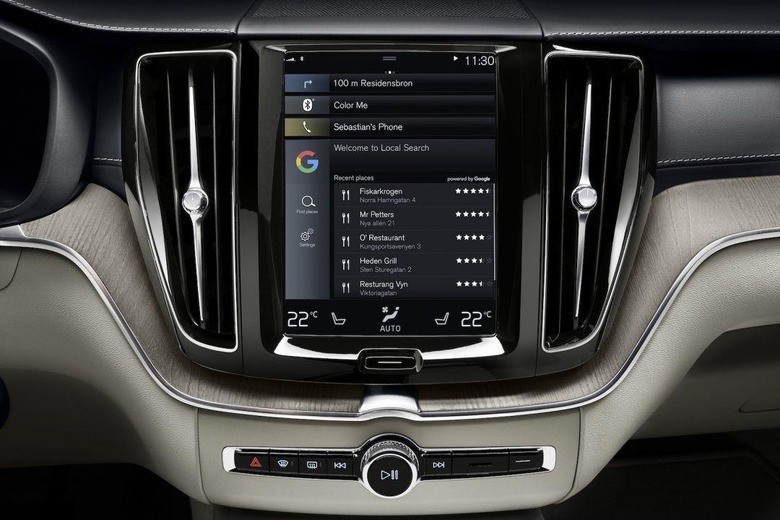 Meanwhile, the priority to minimize the bill of materials for vehicles has seen low-power processors proliferate through dashboards, leading to often sluggish interfaces and minimal upgrade potential. That has come under attack both from update expectations shaped by smartphones and tablets, but also certain tech-savvy automakers, like Tesla, which have built a reputation on pushing out advanced new features over-the-air.
Exactly how all this will work, what sort of hardware it will run on, and what Android apps will be supported by the new in-car system, we'll have to wait to find out. Volvo is promising more details at Google I/O 2017 this week; meanwhile, its first all-electric car is expected to debut in 2019 complete with a sub-$40k price tag and 250+ mile range.
UPDATE: Audi has also announced that they're putting Android into the Audi Q8 sport concept technology platform. In the Audi Q8 sport concept technology platform, the company's placed a fully integrated HMI solution with Android – which they'll be showing off for the first time this week at Google I/O 2017. Of note: Android wont necessarily be taking over the in-car software for future Audi vehicles – for that, Audi's own infotainment system is still set at center stage.