Vizio Tablet Limited Pre-Orders Start Today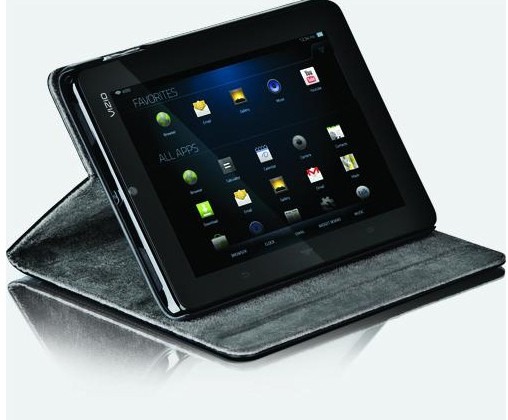 There are several budget-friendly Android tablets on the way and one of them is from Vizio. The company may be more known for their TVs, but that could soon change with their very first tablet device that's simply called the Vizio Tablet. The device is set to go on sale sometime in July, but limited pre-orders are kicking off today
The Vizio Tablet is designed for multimedia consumption and to work as a super remote control, especially compatible with Vizio TVs of course. But, its IR sensor makes it work just fine with any TV or entertainment device in your living room. It features an 8-inch 4:3 ratio screen with a 1024 x 768 resolution, stereo speakers, front-facing webcam, and HDMI-out.
The tablet is powered by a single-core 1GHz processor and will come running Android 2.3 Gingerbread, but should be upgradeable to Android 3.0 Honeycomb. The limited pre-orders for the tablet just started today around 1:30PM EST via Vizio's Twitter and Facebook pages. The pre-order is for the bundle with a 16GB microSD card and a folio case for a total of $399.
Other budget-friendly tablets to look out for include the Archos G9 series and the Huawei MediaPad.