Vizio 8-Inch Android Tablet Demoed In Hands-On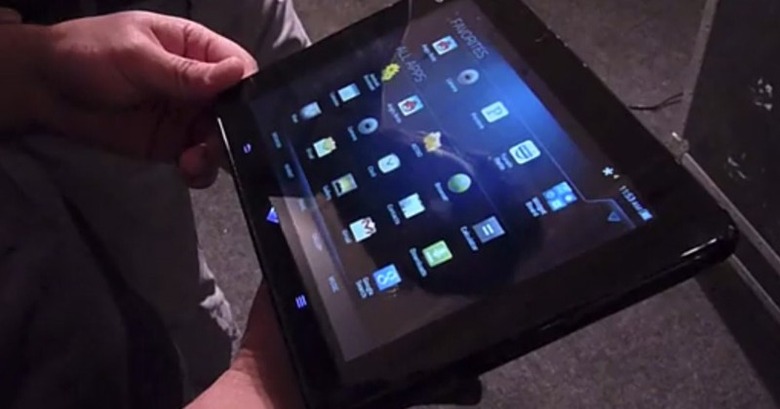 Vizio may be more known for their TVs, but they're about to dive into the tablet market with an 8-inch Android model. The device was first revealed in a video showing a Vizio rep demoing the tablet at Blake Griffin's house. Last Friday, a leaked Walmart inventory schedule showed the tablet scheduled for release within the next two weeks and now Engadget has gotten a hands-on preview with a nice video we've included after the cut.
The Vizio tablet features an 8-inch screen with a 1024 x 768 resolution that's geared for multimedia consumption and also works as a super remote control. Thanks to the IR sensor, the Vizio tablet can control not only Vizio TVs but any other entertainment device in your living room. It also has stereo speakers and a front-facing webcam for video chatting. And, HDMI out allows videos to be transferred to your TV.
The tablet will ship in July with Android Gingerbread, but that may change once Vizio feels that Honeycomb is stable enough for them to transfer to. Vizio will have its own custom interface running on top of Android. The interface is the same as the one used on Vizio TVs and is part of Vizio's Internet Apps Plus ecosystem.
[via Engadget]