Vizio readies laptops and all-in-ones for low-price PC push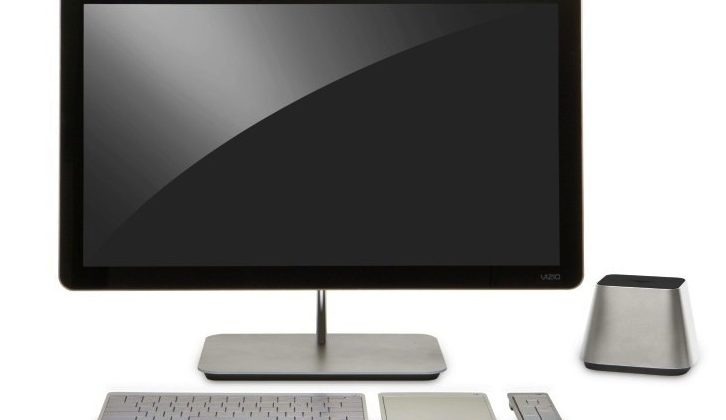 Budget TV company Vizio will extend its reach into computing, beginning with a range of new models to be showcased at CES 2012 next week. CTO Matt McRae confirmed the segue and a June launch window – along with "a price that just doesn't seem possible" – to Bloomberg in an interview about the company's PC plans, following up with a gallery of eye-catching desktop and laptop renders to whet our appetite ahead of the show next week. More details after the cut.
Two all-in-one PCs and a trio of notebooks are on the cards, with Vizio seemingly looking to Apple for its desktop inspiration by hitting the 24- and 27-inch size points. The notebooks include 14-inch and 15.6-inch ultrathins and a 15.6-inch regular model.
Style-wise, it's hard not to see some of Vizio's design inspiration. Cupertino plays a part, but there are hints of HP's ENVY series – itself something of an Apple homage – and Lenovo's IdeaCenter desktops too. That might rile up high-end buyers, but we've a feeling those lured in by Vizio's promised competitive pricing won't mind so much.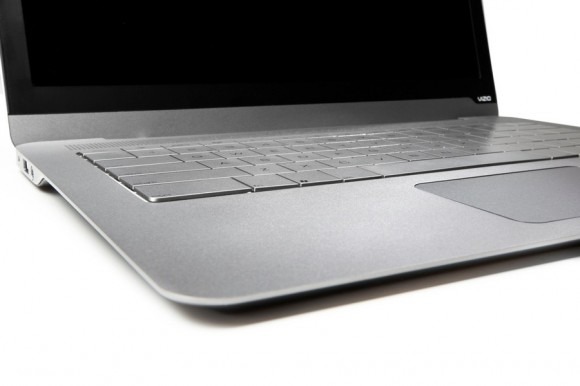 Integration with the existing Vizio TV range is also supported, with the same IR remote control functionality as we saw in the Vizio Tablet last year along with audio and video streaming from the PCs. "We think most PCs have been designed for the small-business users," McRae says, "that others have not done a very good job of making them entertainment devices."
No word on exact pricing or specifications at this stage, but we'll know more after SlashGear heads off to CES next week. Vizio is also set to show off its new Google TV-equipped smart TV range.