Samsung, Sony and Vizio bringing Google TVs to CES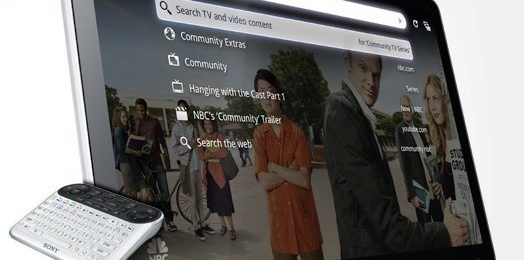 Samsung, Sony and Vizio will have new Google TV hardware at CES next week, while the platform will make its long-awaited international debut in 2012, with Google confirming its key partners alongside LG's new smart TV kit. Meanwhile, Marvell's ARMADA 1500 chipset – integral to Google TV now that the search giant has jumped from x86 to ARM - will share the stage with chip company MediaTek, which will also be supplying SoCs to power Google TV set-top boxes.
As for the trio of hardware companies building Google TV devices around those chips, full details haven't yet been spilled. On Samsung, all Google will say is that it plans to bring Google TV devices to the market this year; similarly, Vizio will "hold private demos at CES" to show off what they've been working on since announcing a partnership with Google last year.
Sony was one of the smart TV platform's first adopters, alongside Logitech, and the company intends to not only show off new products for the US but "plans to offer Google TV powered products in several countries around the world in 2012." That's something long-anticipated, given until now Google TV has been US-only, though it's unclear what content partnerships Google has managed to ink.
LG, meanwhile, has already shown off its own Google TV hardware, using a homegrown chipset rather than one from either Marvell or MediaTek. It's not know whether Samsung will follow that path or look outward for a chip, though given its own semiconductor production facilities we'd suspect it would be the former. We'll know more next week when SlashGear arrives in Las Vegas for CES 2012!